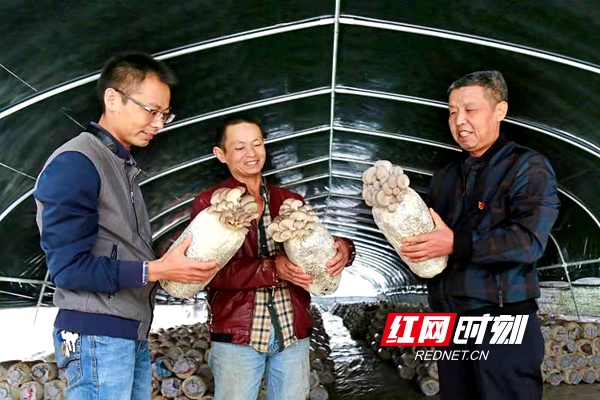 In Changchun town Xingfu(happiness in Chinese) village, Liu Yingqing is not only the first secretary of the village, but also the head of the poverty alleviation team in the village, everyone's evaluation of him is: a poverty alleviation cadre with emotion.
Liu Yingqing, 50, is the president of the Association of Returned Overseas Chinese and Families in Ziyang District of Yiyang. In April 2017, according to the arrangement of Ziyang District Commission government and district Committee United Front Work Department, he came to Xingfu Village and stayed there for 4 years. The village is located in the west of Changchun Town, with a total area of 5 square kilometers and an area of 5,100 mu. There are 4,557 villagers, and there are 276 impoverished households in 95 registered households.
"Due to the policy of the village, to vigorously develop the industry is the king." Liu Yingqing told reporters that only by invigorating the factors of production at the village level and making the village increase the collective economic income for a long time, the villagers would be happier.
Liu Yingqing led the whole village, in accordance with the principle of marketable road, excellent varieties, vigorously develop vegetables, trees and flowers through cultivation characteristics, cultivate and expand a group of industrial professionals; In accordance with the plan for animal husbandry, the poverty alleviation team supported poor households in raising cattle, chickens and pigs on a certain scale.
Liu Yingqing helped launching micro-credit to actively develop characteristic efficiency of agriculture, with large or professional cooperatives as a link, to drive the poor households to develop poultry farming.
Nowadays, villagers are no longer satisfied with food and clothing, and are extending from material life to spiritual and cultural level. The newly built or rebuilt service platform at the village level has become a good place for villagers to dance, walk and play ball, greatly enriching their cultural life.