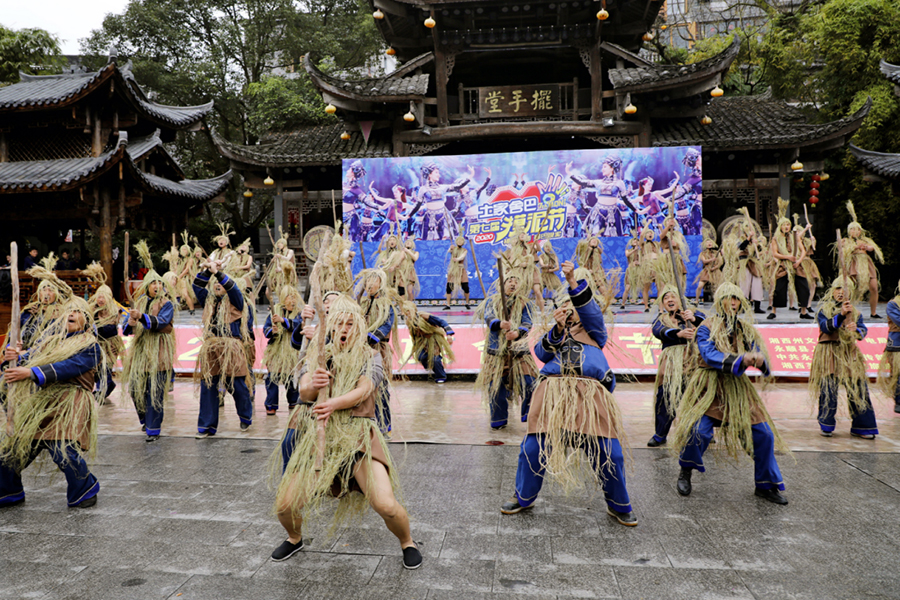 Performers do the Maogusi Dance at the opening ceremony of this year's Sheba Festival in Xiangxi Tujia and Miao autonomous prefecture, Hunan province. [Provided to chinadaily.com.cn]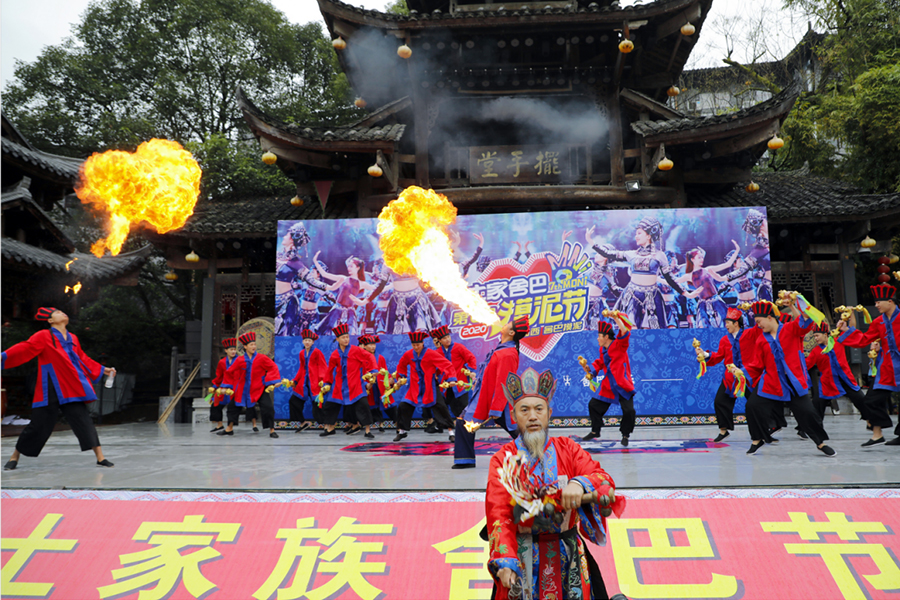 Performers do the Timatongling dance during the Sheba Festival in Xiangxi Tujia and Miao autonomous prefecture, Hunan province. [Provided to chinadaily.com.cn]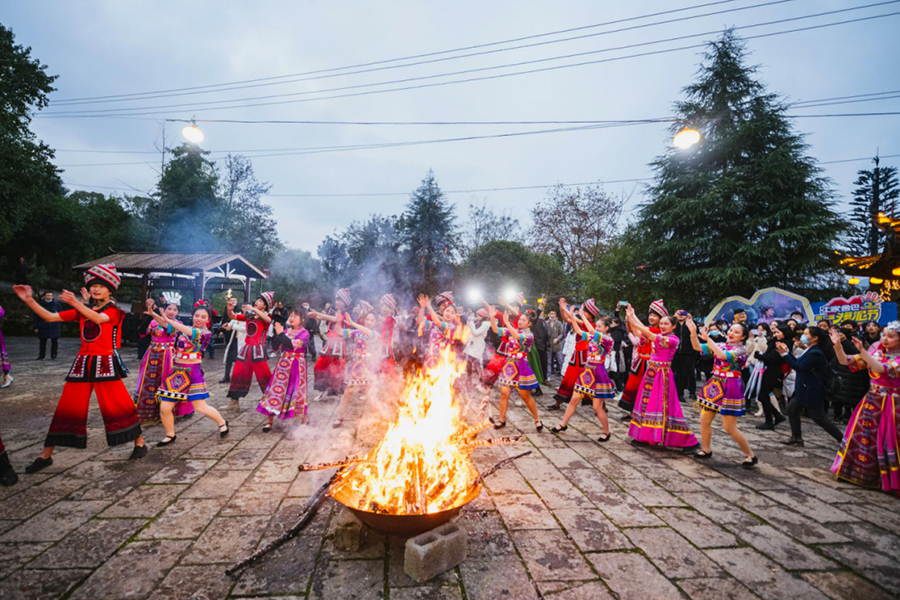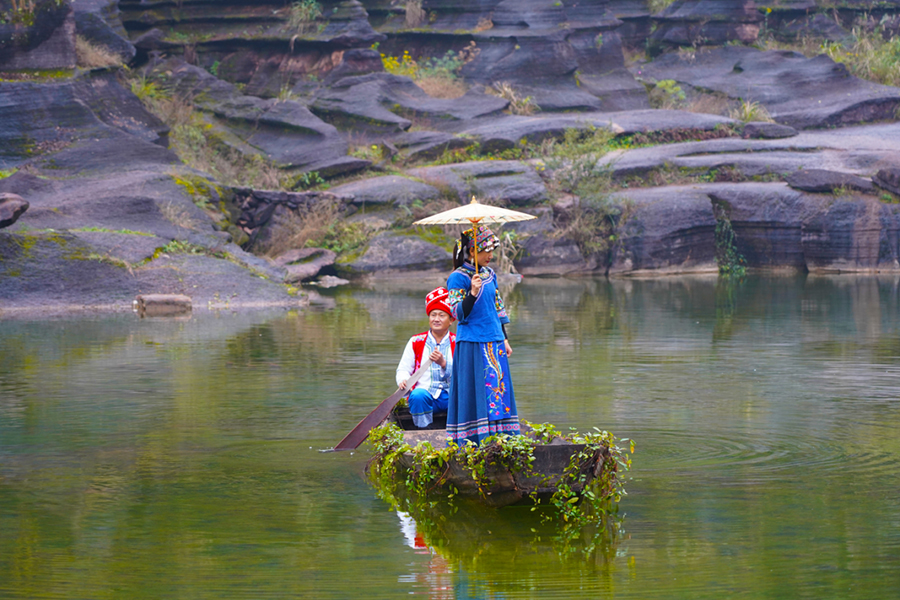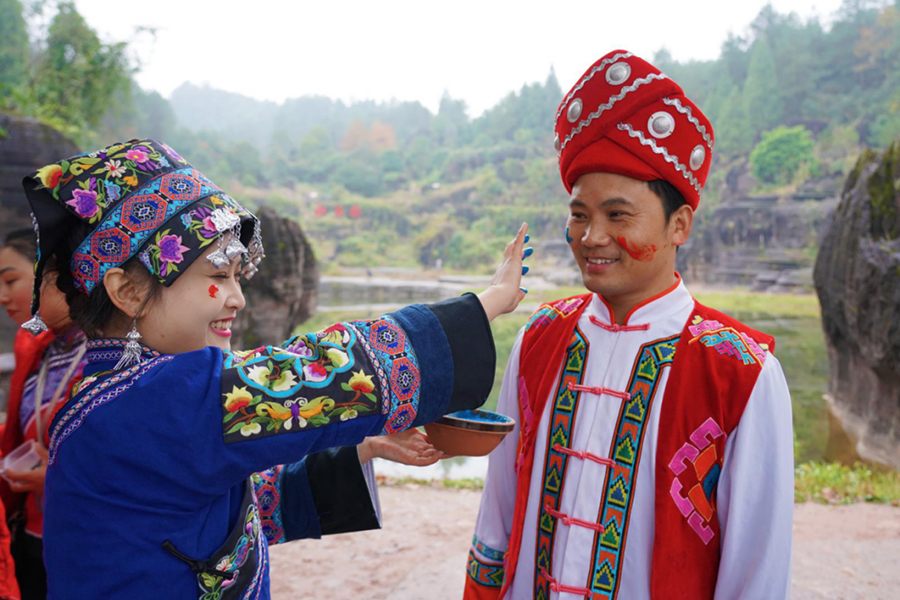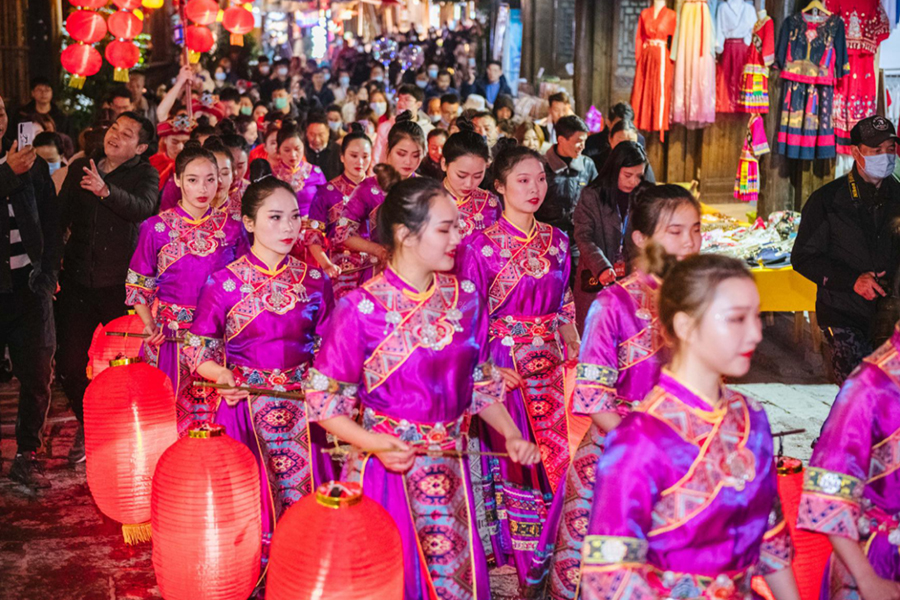 The annual Sheba and Moni festivals kicked off recently in Furong town in the Xiangxi Tujia and Miao autonomous prefecture of Hunan province.
Sheba festival is the most important celebration of the Tujia people. During the opening ceremony, a ritual is performed to pray for the well-being of the country and people. During the festival, tourists can enjoy traditional ethnic dances, folk plays and multiple cultural events, appreciating the history, legends and customs of Tujia ethnic group.
The festival known as Moni — meaning mud touching — originates in the Tujia people's traditional wedding customs. Young men and women express their love by smearing mud on their faces and bodies.
Zhou Jiaxin contributed to this story.