Folklore performances at Furong Town, Yongshun County. (Photo/Yang Huafeng)
"Our Chinese Dream"--Xiangxi New Year's Celebrations will be held in Xiangxi Tujia and Miao Autonomous Prefecture from January 27 to February 26, 2021. Nearly 100 ethnic cultural activities will be held to bring a traditional Chinese New Year with strong ethnic flavor to tourists.
Tu Bibo, member of the Standing Committee and director of the Publicity Department of the CPC Xiangxi Prefecture Committee, stated at a press conference held in Changsha on December 29 that four categories of Spring Festival cultural activities centering on "Fenghuang Ancient City, Qianzhou Ancient City, Furong Town, and Liye Ancient Town" will be arranged to showcase the fruitful results of targeted poverty alleviation in Xiangxi.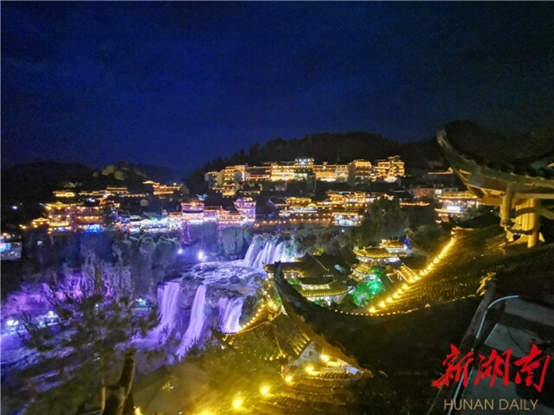 The "Mysterious Xiangxi Tujia New Year Celebrations" will feature Tujia New Year traditions, worshipping ceremony, singing and dancing performances, traditional sports events, and other cultural activities at Furong Town, Laosicheng Site (a World Heritage Site), Red Stone Forest National Geopark (dating back to the Ordovician Period of 480 million years ago), Buermen Forest, and Tujia Village on the summit of Zuolong Gorge. A light show will be held at Furong Town.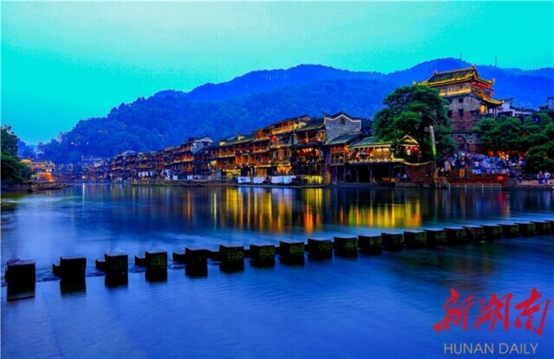 The "Mysterious Xiangxi Ancient Town New Year Celebrations" will be held at Fenghuang Ancient Town to greet tourist. A traditional Miao blessing banquet and a New Year reunion dinner will be served. Tourists may experience a traditional Miao wedding ceremony to learn about the charm of Miao culture.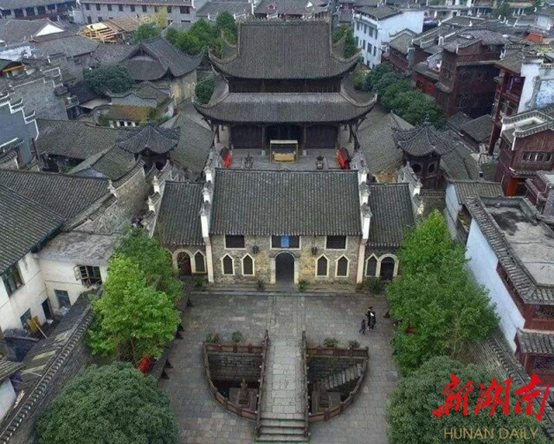 The "Mysterious Xiangxi Miao Spring Festival Celebrations" will center on traditional cultural activities in Qianzhou Ancient Town, fashion events in Xiangxi High-Tech Development Zone, and Miao cultural events in Aizhai. This will fully demonstrate the traditional Chinese New Year customs of the Miao ethnic group.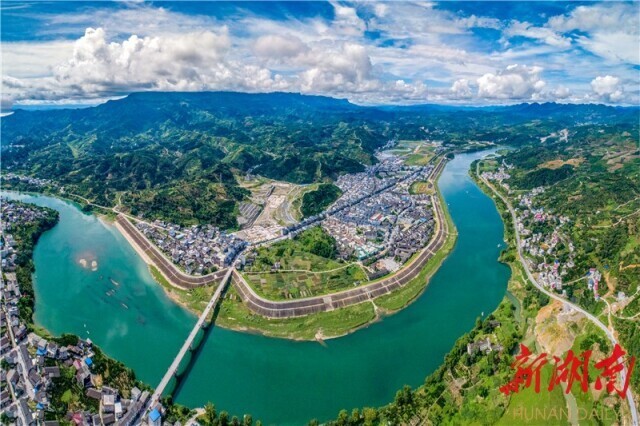 The "Mysterious Xiangxi New Year Celebrations" will be held at Liye Ancient Town and its surrounding areas. Cultural events featuring Qin-era traditions will be held at the ancient town. Visitors may climb Bamian Mountain, eat roasted whole sheep, experience grassland horse riding, and drink wine at bars.
Tujia New Year events will be held at Rebala, a traditional Chinese village. Tourists may also choose to spend the New Year at the World Cave Museum, or trace Red Army's steps on the Long March at the last departure—Ciyantang old revolutionary base area.
In order to encourage more public participation, the prefecture has prepared 18,000 high-quality guesthouse rooms. Each room is priced at 198 yuan during the event. It has also launched the Xiangxi All-for-One Travel Card, which is priced at 198 yuan and has one-year validity. Cardholders could visit 35 A-level tourist attractions in Xiangxi and enjoy lower price service at certain hotels and catering businesses.
This article is from Hunan Provincial Government www.enghunan.gov.cn.
Translator: Xiao Juan
Chinese source: hn.chinanews.com; m.voc.com.cn