Baofeng Lake Scenic Area in Zhangjiajie embraced its first snow of 2021 on the morning of January 7. The snow-covered scenic area seems to be more holy, quiet and enchanting than usual.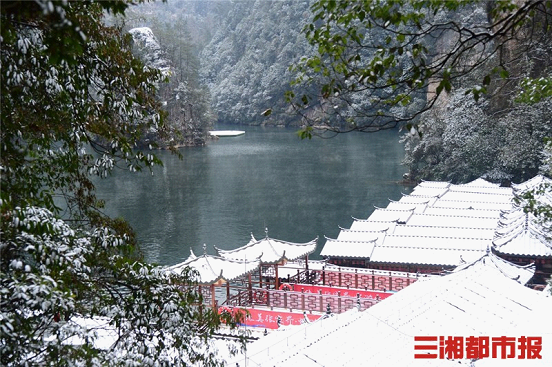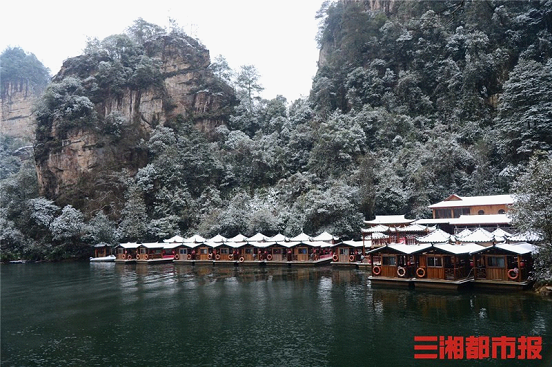 Currently, the scenic area organizes staff to clean up the snow on roads and increase safety observation times at tour lanes, docks, and cruise ships, to create a good environment for tourists to enjoy the beauty of the "sacred lake in the sky" in the winter snow.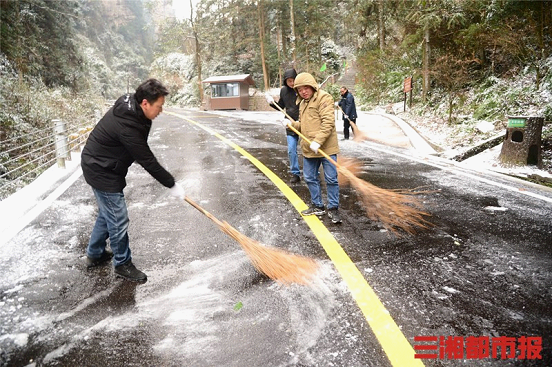 This article is from Hunan Provincial Government www.enghunan.gov.cn.
Translator: Xiao Juan
Chinese source: hunan.voc.com.cn