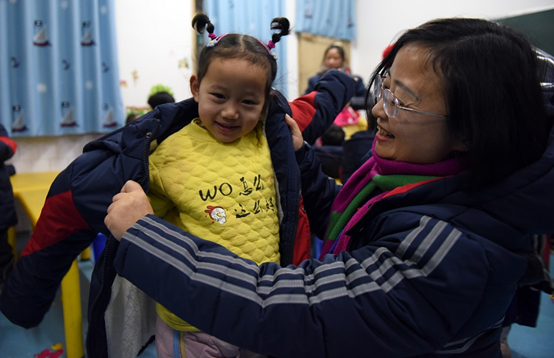 On January 7, pupils put on new cotton-padded clothes happily at Zhaiyang Primary School in Jishou City.
On that day, Yutan School in Yiyang High-Tech Industrial Development Zone carried out a charity donation activity. They donated 435 cotton-padded coats to teachers and students at Zhaiyang Primary School to express their love and care to the Miao minority people. (Photo/Yao Fang, Yang Zhifang)
This article is from Hunan Provincial Government www.enghunan.gov.cn.
Translator: Yu Jiangjiang
Chinese source: hunan.gov.cn