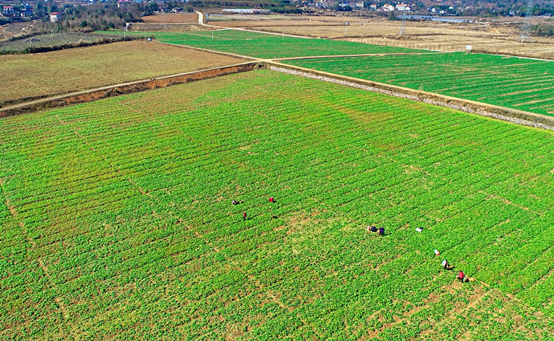 The photo shows farmers busy harvesting vegetables at a base in Kangpai Village, Huayuan Town, Huayuan County on January 19.
In recent years, the county government has adopted the model of "village collective economic cooperative plus processing enterprise plus farmer households", to develop the vegetable planting industry and increase farmers' income steadily. (Photo/Long Aiqing)
This article is from Hunan Provincial Government www.enghunan.gov.cn.
Translator: Yu Jiangjiang
Chinese source: hunan.gov.cn