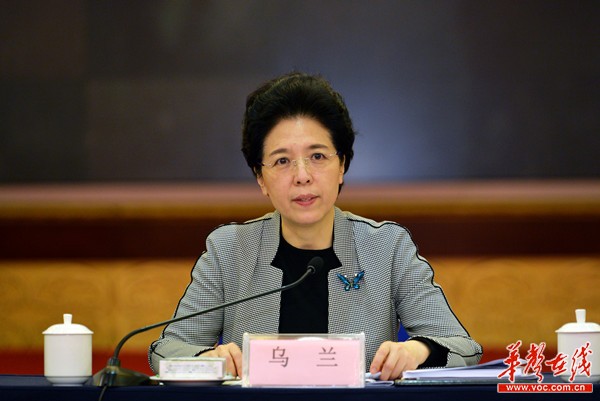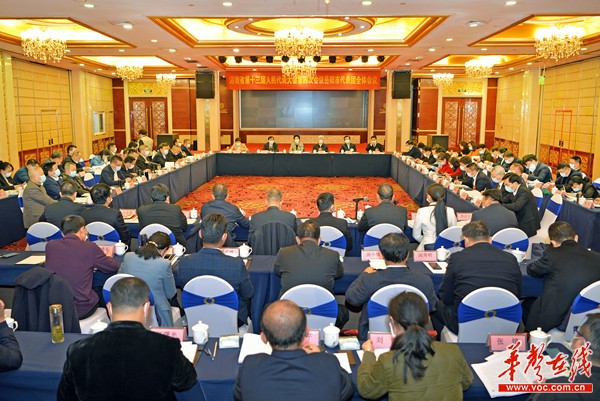 Wu Lan, deputy secretary of the CPC Hunan Provincial Committee, joins a panel discussion of the delegates from Yueyang on the afternoon of January 25, 2021. (Photo/Li Jian, Hunan Daily)
On the afternoon of January 25, Wu Lan, deputy secretary of the CPC Hunan Provincial Committee, joined the Yueyang deputies to the fourth session of the 13th Hunan Provincial People's Congress to deliberate the work report of the government, the 14th Five-Year Plan, and the Long-Range Objectives through the Year 2035. She stressed thoroughly implementing President Xi Jinping's speeches during his inspection in Hunan, and the deployments of the CPC Central Committee and Hunan Provincial Committee. Concerted efforts should be made to build Yueyang into a sub-center of Hunan, and a fulcrum for Hunan's implementation of the "Three Highlands and Four New Missions" strategy.
Deputies Wang Yiou, Li Aiwu, Liu Xiaoying, Ye Jianzhi, Li Zhenjiang, Chen Bin, Li Zhiwen, Dong Minfang, Ye Meng, Wang Shihu, and Xiang Zhiming proposed advices on Yueyang's economic and social development, transportation and logistics, consolidation of poverty relief achievements, environmental protection, industrial development, modern agriculture, and medical and social services at the community level.
This article is from Hunan Provincial Government www.enghunan.gov.cn.
Translator: Pang Yuehui
Chinese source: hunan.gov.cn