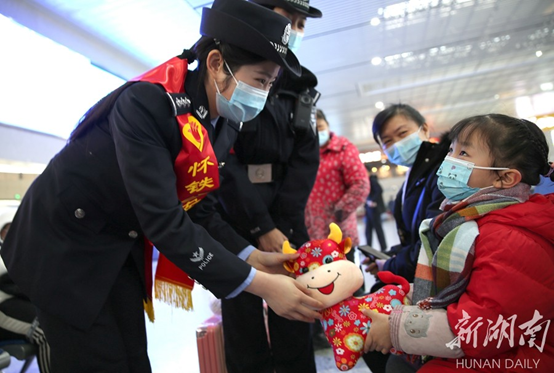 Police gave the mascot of the Year of the Ox to passengers on January 28, the first day of the Spring Festival travel rush. The Huaihua Railway Public Security Office organized a group of young police officers to the Huaihua South Railway Station that day. An event was held here to promote safety and epidemic prevention and control knowledge. They sent Spring Festival couplets and mascots of the Year of the Ox to passengers, and extended best wishes to them. (Photo/Liu Yaping)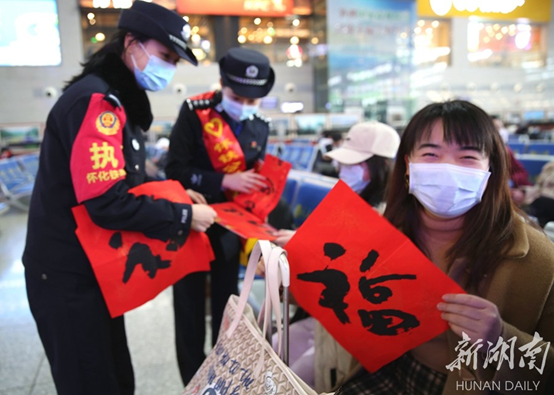 The photo, taken on January 28, shows the police handing out Chinese character "Fu", which means good fortune, to passengers.
This article is from Hunan Provincial Government www.enghunan.gov.cn.
Translator: Xiao Juan
Chinese source: hunantoday.cn