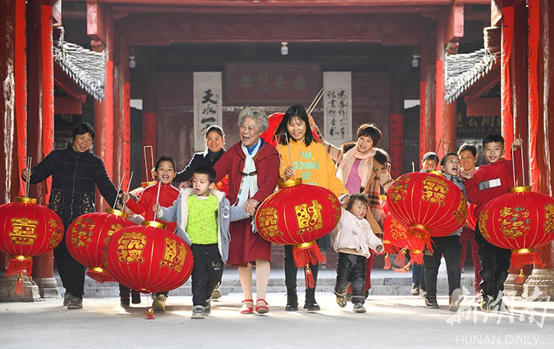 The photo, taken on January 31, shows cultural volunteers and villagers are going to hang lanterns in Longcun Village, Futang Township, Daoxian County.
As the Spring Festival is approaching, local cultural volunteers prepared festival decorations and pasted Spring Festival couplets in the village. The ancient village is brimmed with festive atmosphere. (Photo/Jiang Keqing, Yang Xianping)
This article is from Hunan Provincial Government www.enghunan.gov.cn.
Translator: Xiao Juan
Chinese source: hunantoday.cn