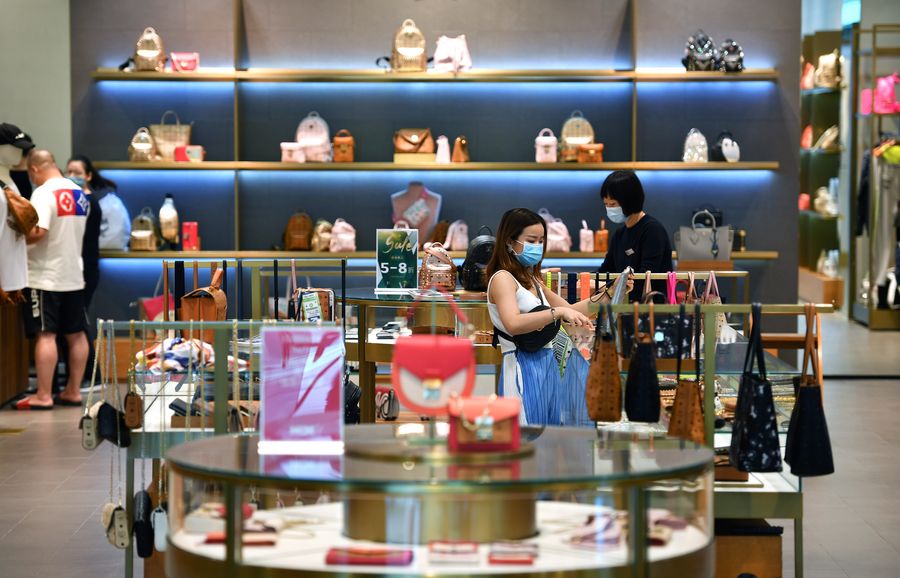 Tourists shop at a duty-free shopping mall in Sanya, South China's Hainan province, on March 12, 2020. [Photo/Xinhua]
China has become the only country in the global luxury market to experience positive growth last year, CCTV reported on Sunday.
The luxury consumption in the Chinese mainland is expected to buck the trend to report a 48 percent yearly increase to 346 billion yuan ($53.5 billion) in 2020, while the transaction volume of global personal luxury market witnessed a 23 percent drop year-on-year.
For the first time, Chinese mainland has become the world's largest market for Swiss watch exports last year. And China is projected to become the world's largest luxury market by 2025, the report added.
The country's rapid development of e-commerce platforms and favorable duty-free policies all contributed to the booming market, said the report, and last year Chinese consumers travel less and spend more locally due to the COVID-19 pandemic.