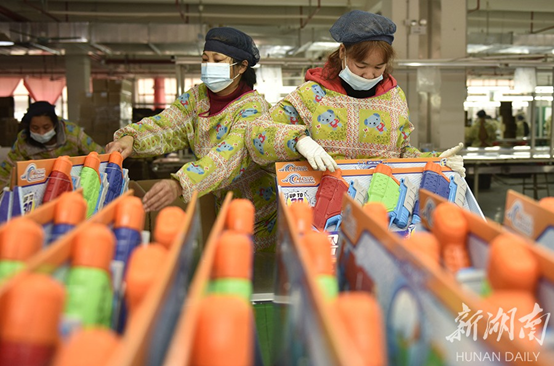 Workers were busy packing toys on production lines at Xingyue Investment Co., Ltd. in the Lanshan County Economic and Technological Development Zone on February 1, 2021. As the Spring Festival is approaching, the county's toy companies have produced a batch of creative toys for the holiday market.
In recent years, the county government has accelerated the development of leather and toy industries, introducing more than 80 leather and toy companies. The products sell well at home and abroad. (Photo/Yang Xiongchun)
This article is from Hunan Provincial Government www.enghunan.gov.cn.
Translator: Yu Jiangjiang
Chinese source: hunantoday.cn