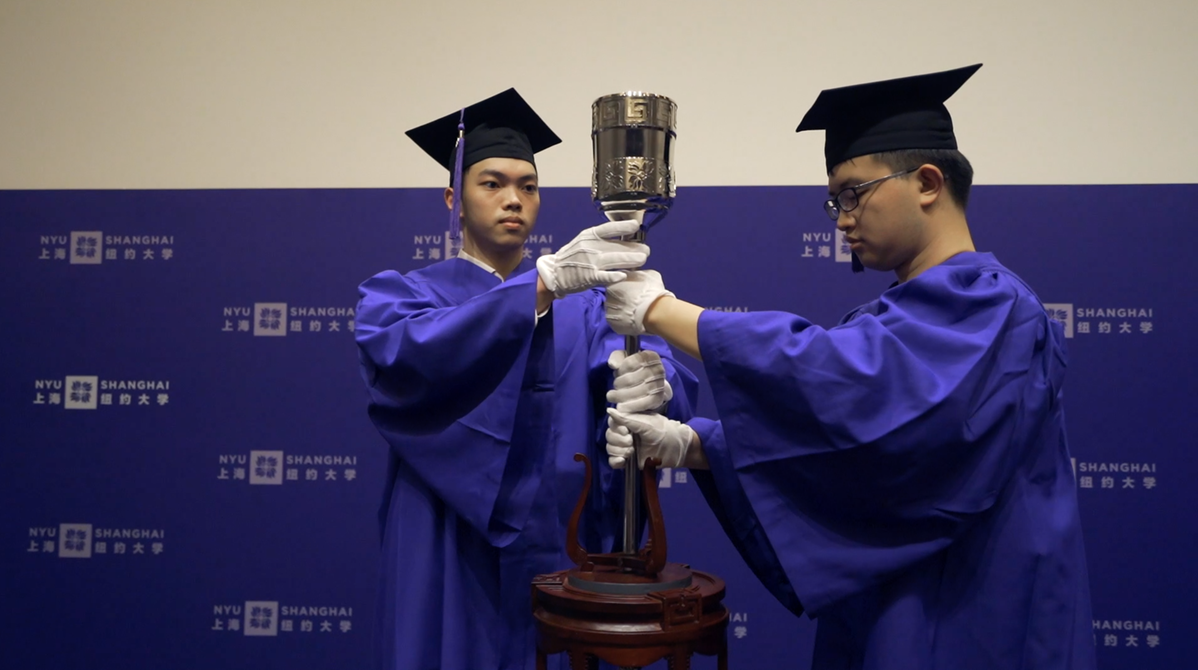 New York University Shanghai hosts its 2020 commencement on May 29. [Photo provided to China Daily]
Duke Kunshan University in Jiangsu province has received a record high 1,800 undergraduate applications from students in more than 100 countries for this year's fall intake, double the number last year.
According to the university, the majority of the applicants are from the United States while others are from countries such as Canada, the United Kingdom and Italy.
"We're so pleased with this exceptional response considering the challenges students and schools worldwide faced in 2020," said Jessica Sandberg, director of international admissions at DKU.
"The applicants are all talented, accomplished students who have displayed a high level of dedication and resilience. Our admissions team has some tough decisions to make."
New York University in Shanghai has seen a similar trend this year as well, with 18,713 students, of which 2,246 are from China, applying for undergraduate studies, a jump of 12 percent compared to last year.
NYU Shanghai pointed out that the number of international applicants from countries other than the United States has surged by 53 percent. Applicants from the United States, where most of the international applicants are from, grew by 6 percent.