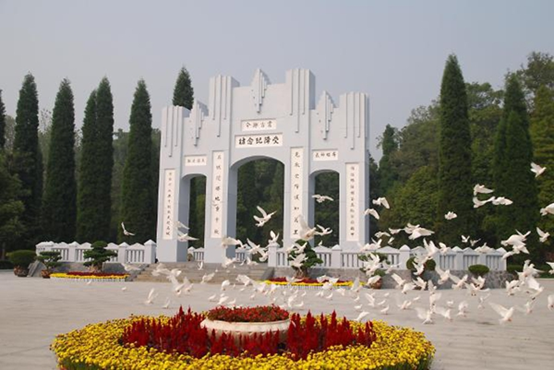 On February 3, the International Cities of Peace announced globally that Zhijiang was approved as the 307th International City of Peace. Zhijiang is Hunan's first city and China's second city established as an International City of Peace after Nanjing.
Background information:
Zhijiang Dong Autonomous County, one of China's five Dong autonomous counties, is a historical city receiving the surrender by the Japanese invaders to China. In 2020, Zhijiang County is home to a population of about 388,000. 102,000 of whom are permanent residents in the urban area. The city, boasting a history of more than 2,000 years, has played a crucial role in the Eastern Theater of World War II. On 21 August 1945, representatives of the Japanese troops in China signed a document surrendering to the Chinese people unconditionally in the town, an occasion historically known as "acceptance of Japan's surrender in Zhijiang". In this connection, Zhijiang has emerged as a witness to the shift from war to peace. People in Zhijiang therefore have a better understanding of peace: the untold suffering inflicted by warfare and the well-being bestowed by peace. At the turn of the new century, Zhijiang people have acted in line with the contemporary trend characterized by peace, development and cooperation, staying committed to UNESCO's call by enabling wartime history to serve peace purpose. Hence, Zhijiang has embarked on building itself as an international city for peace. (Source: internationalcitiesofpeace.org)
This article is from Hunan Provincial Government www.enghunan.gov.cn.
Translator: Xiao Juan
Chinese source: moment.rednet.cn