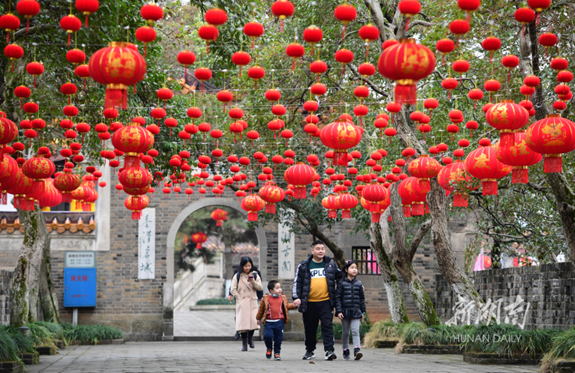 The photo, taken on February 2, shows visitors visiting the Tianxin Pavilion Scenic Area in Changsha. (Photo/Tian Chao & Wang Kaimin, Hunan Daily)
The scenic area's 2,200-year-old ancient city wall and the Tianxin Pavilion, which has undergone more than 400 years of vicissitudes, have all been spruced up for the upcoming Spring Festival. They are decorated with 2,000 red lanterns, more than 300 sets of small lights and more than 1,000 colorful flags.
The scenic area will be open to visitors free of charge from 6:30 p.m. to 10:00 p.m. between February 5 and February 26.
Source: en.changsha.gov.cn