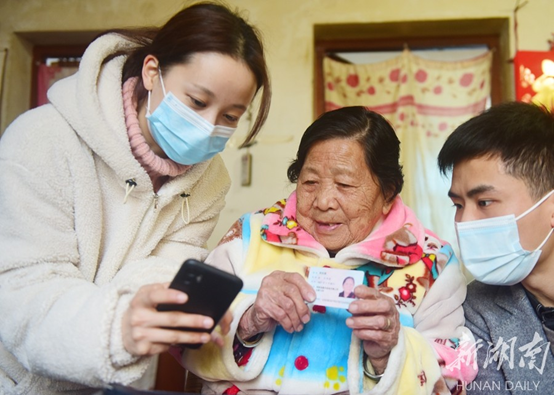 The photo, taken on February 2, shows staff proving social security authentication services for the elderly at Jinping Community, Zhuquan Town, Jiahe County.
As the Spring Festival approaches, the Jiahe County Human Resources and Social Security Bureau launched an activity to care for the elderly. It organized staff to provide social security authentication services for seniors who have difficulty in moving around in communities. The activity aimed to ensure the retired receive their pension smoothly to celebrate the Spring Festival.
In recent years, the bureau has focused on improving door-to-door service for the insured and publicizing social security policies and procedures in an all-around way, so as to promote the full coverage of social security. (Photo/Huang Chuntao)
This article is from Hunan Provincial Government www.enghunan.gov.cn.
Translator: Xiao Juan
Chinese source: hunantoday.cn