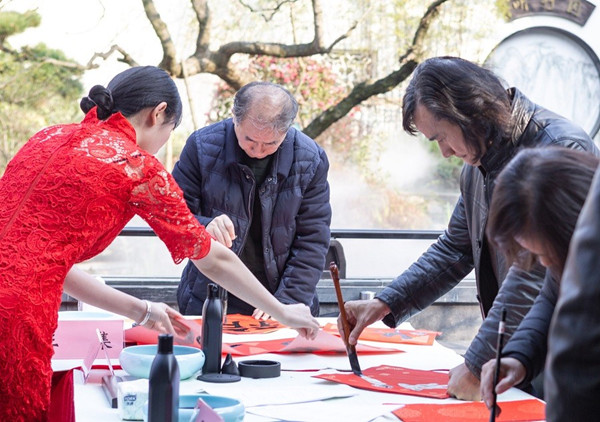 On February 6, the Hunan Provincial Calligraphers Association organized calligraphers to write Spring Festival couplets at a Changsha residential community. Nearly one hundred couplets and over one hundred pieces of Chinese character "福", which means good luck and blessing were given out.
On the same day, the activity was livestreamed through TikTok to send Spring Festival greetings to the public. More than 3,000 netizens participated in the interaction.
This article is from Hunan Provincial Government www.enghunan.gov.cn.
Translator: Xiao Juan
Chinese source: hunan.gov.cn