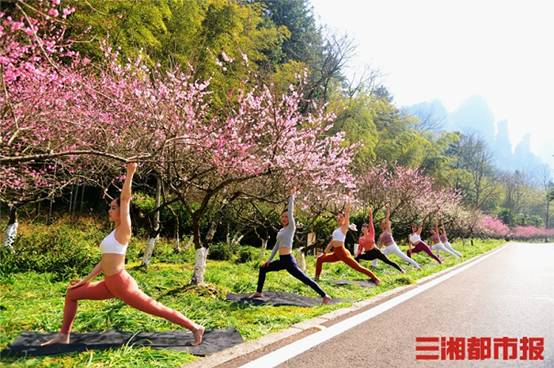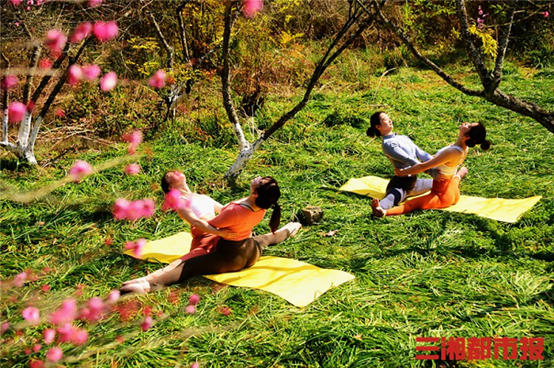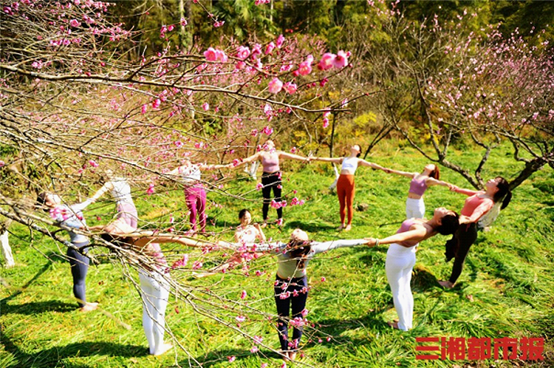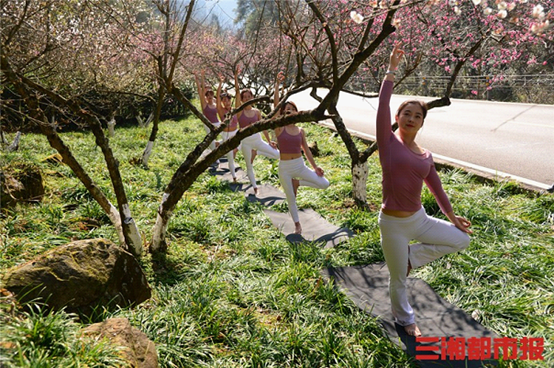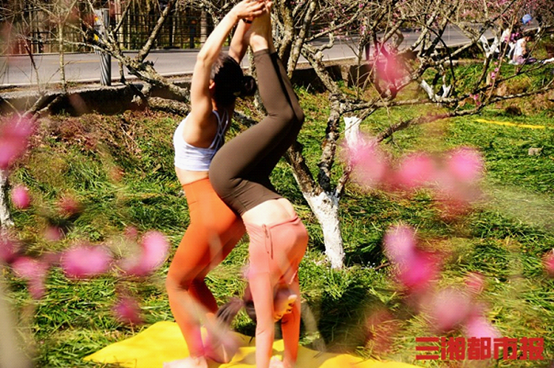 Some yoga fans practice yoga at plum blossom garden in Huangshizhai of the Wulingyuan Scenic Area, Zhangjiajie, on February 22, 2021.
Various flowers in Huangshizhai, Ten-li Gallery, Tianzi Mountain, Yangjiajie, and Yuanjiajie scenic spots are in full bloom thanks to the fine days since Chinese Lunar New Year. Visitors chose to go for a spring outing in these resorts. At present, Wulingyuan scenic spot receives about 10,000 tourists every day. (Photo/Deng Daoli, Ding Pengzhi)
This article is from Hunan Provincial Government www.enghunan.gov.cn.
Translator: Pang Yuehui
Chinese source: hunan.voc.com.cn