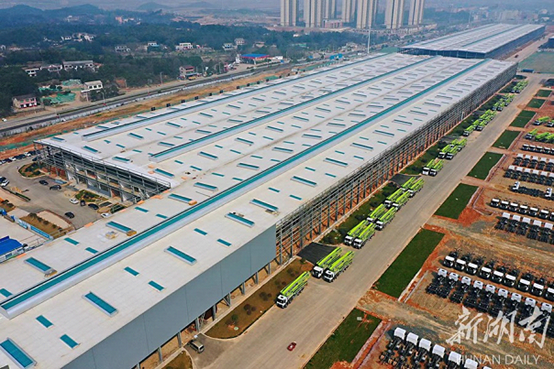 The photo, taken on February 23, shows six major plants in the Excavating Machinery Intelligent Manufacturing Park of the Zoomlion Intelligent Industrial Town in Hunan Xiangjiang New Area. The main parts of the plants have been completed. Interior floor coating and equipment installation are ongoing.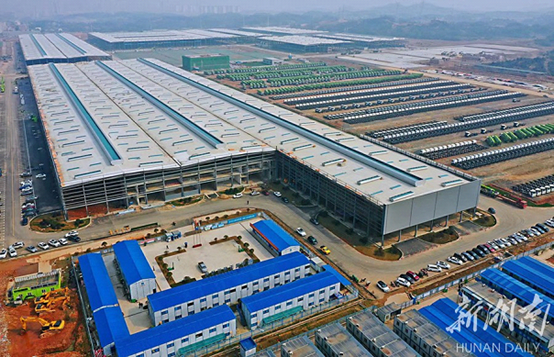 The park, covering about 1,400 mu (more than 93 ha.), will open to operation on June 30 this year.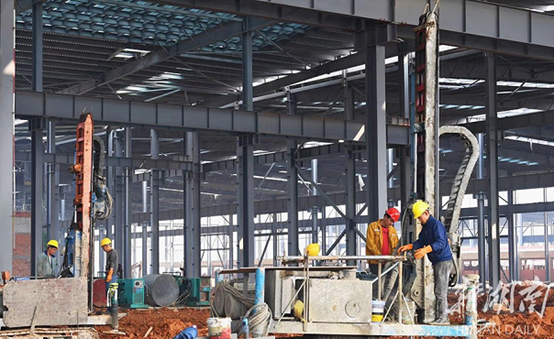 The park will be able to produce 50,000 intelligent excavators annually, with an annual output value hitting 30 billion CNY. One excavator will roll off the assembly line every 6 minutes. It will help elevate Zoomlion's excavator productivity and competitiveness to a world-class level. (Photo/Zhong Rui, Hunan Daily)
This article is from Hunan Provincial Government www.enghunan.gov.cn.
Translator: Pang Yuehui
Chinese source: hunantoday.cn