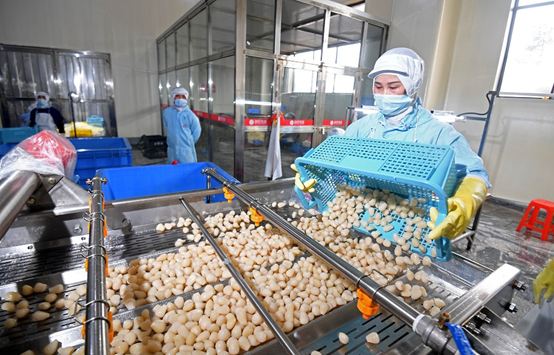 The photo, taken on February 24, shows workers processing pickled rakkyo at a production workshop of a Xiangying-based company.
This year, the company has received many orders from abroad and more than 100 staffers are producing at full capacity. It is expected to produce and sell 5,000 tons of rakkyo in the first quarter, an increase of 15% over the same period last year.
They are to be sold to Japan, South Korea, Singapore and manmy other countries. (Photo/Tian Chao, Hunan Daily)
This article is from Hunan Provincial Government www.enghunan.gov.cn.
Translator: Xiao Juan
Chinese source: hunan.gov.cn