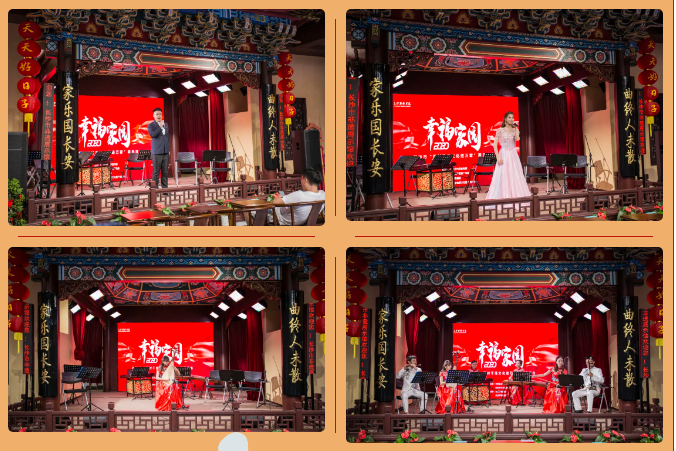 Photo source: Official WeChat Account of Orange Isle Scenic Area
March is a good time to visit the Orange Isle where a variety of flowers are in full bloom. Apart from admiring flowers, visitors can also watch performances there. Between March 2 and 7, a series of free performances will be staged at the Changsha Intangible Cultural Heritage Exhibition Hall on Orange Isle.
The six-day performances will be given by the Changsha Music and Dance Theatre, with one performance in the morning and one in the afternoon. The performances will be dominated by folk music, covering a variety of forms including folk ensemble, female solo, male solo, Erhu ensemble, suona solo, and double acrobatics. Both traditional classic music and popular music will be played. The popular Sichuan opera "Face-changing" and the acrobatic performance "Power and Beauty" will also be performed.
Free performances to the public are important daily activities of the Changsha Intangible Cultural Heritage Exhibition Hall. These performances are often cultural and artistic performances with Hunan characteristics, covering various forms including Flower-drum Opera, Hunan Opera, Changsha Tanci and crosstalk. In addition to professional troupes, performing groups from the city's primary and secondary schools, will also stage for audiences.
Source: en.changsha.gov.cn