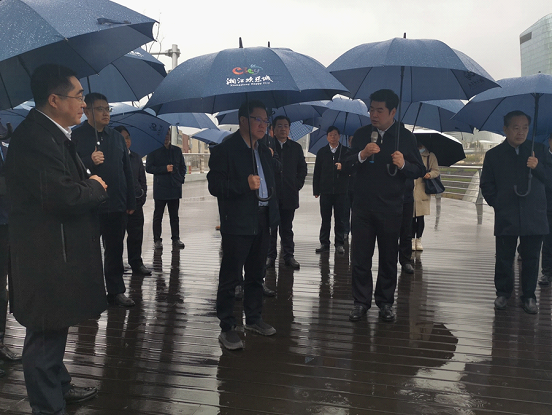 The Yangtze River Conservation Law has taken effect since March 1, 2021. Hunan, located in the Yangtze River Basin, has an important task of protecting the river. Hunan Vice Governor Chen Wenhao, entrusted by the main leaders of the CPC Hunan Provincial Committee and the People's Government of Hunan Province, led a team to inspect the Xiangjiang River Basin in Changsha and Xiangtan. This was aimed to promote the implementation of the Yangtze River Conservation Law and protect the clear waters of the river in accordance with the law.
Hunan is situated at the middle reaches of the Yangtze River, boasting 163 kilometers of golden waterways and the Dongting Lake, known as the "Kidney of the Yangtze River". Hunan's 96% of the land area belongs to the Yangtze River Basin, and thus it plays an important role in the implementation of the Yangtze River Economic Belt development strategy.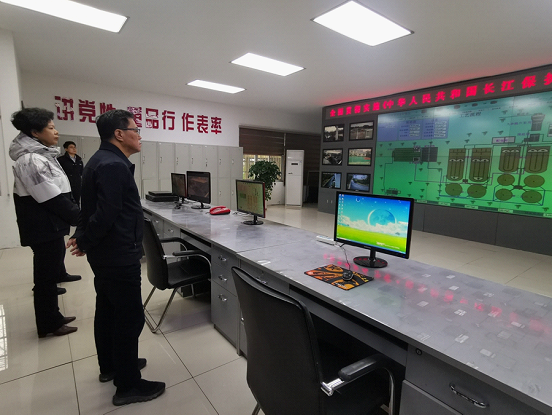 Vice Governor Chen and his entourage successively visited the Changsha Pingtang Mine Ecological Rehabilitation and Utilization Project, the National Water Quality Automatic Monitoring Network Changsha Zhaoshan Station, the Xiangtan Geely Haoqing Automobile Manufacturing Company's painting workshop and sewage treatment plant, the Xiangtan west riverside sewage treatment plant, and the national-level germplasm resources protection area of wild carp in the Xiangtan section of the Xiangjiang River. They observed the ecological restoration of mines, water quality monitoring ofriver cross section, treatment of industrial pollution sources, treatment of urban black and odorous water bodies and sewage outlets into the river, and protection of ecological diversity in the Xiangjiang River Basin.
He said that the Yangtze River Conservation Law is a powerful legal weapon to protect the mother river of the Yangtze River and an important institutional engine to promote the high-quality development of the Yangtze River Economic Belt. Hunan must keep in mind General Secretary Xi Jinping's ardent expectations on "protecting the Yangtze River well"; raise awareness; and, grasp key points; to prcatise the law. We must truly transform the legal system advantages into governance efficiency, and unswervingly give priority to ecological and green development. We must, in accordance with the "Three Highlands and Four New Missions" strategy, contribute to Hunan's development, he added.
Li Xianxing, Hunan Provincial People's Government deputy secretary-general, and persons in charge of relevant departments directly under the provincial government, joined the inspection tour.
This article is from Hunan Provincial Government www.enghunan.gov.cn.
Translator: Yu Jiangjiang
Chinese source: hunan.voc.com.cn