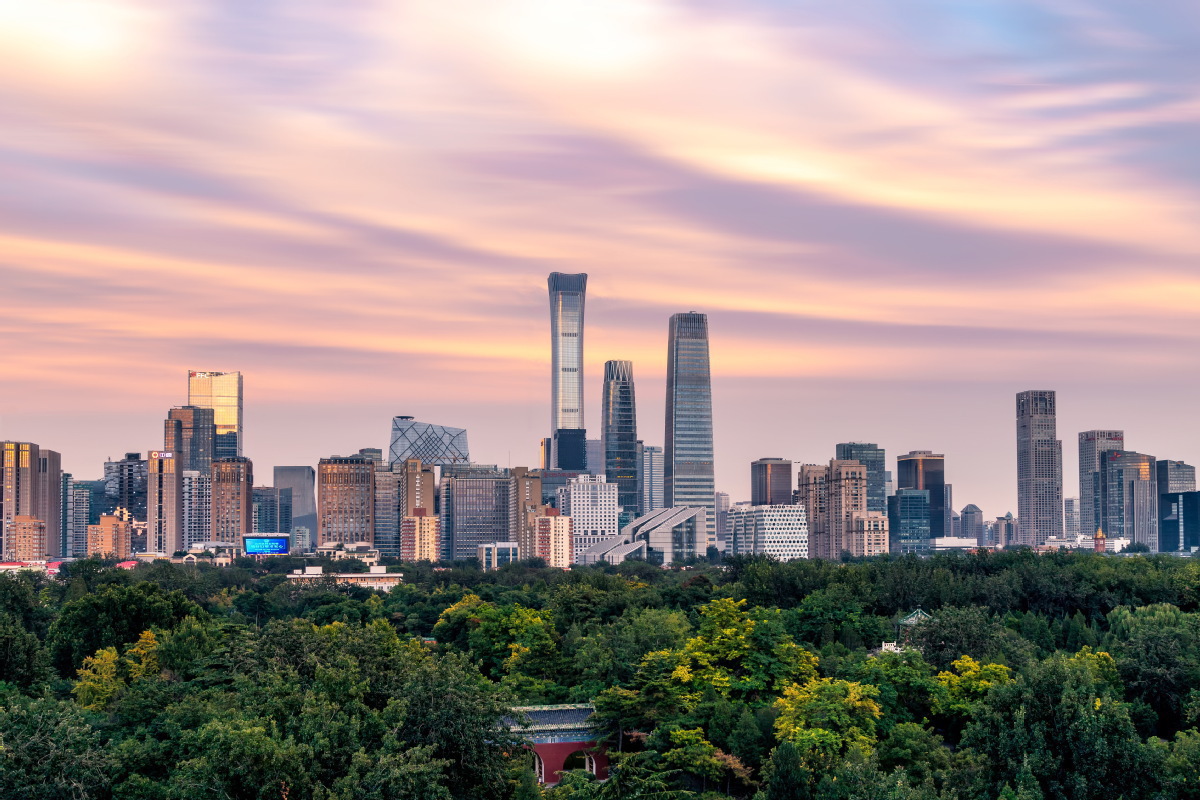 A view of Bijing on Oct 28, 2020. [Photo/IC]
Meeting stresses need to promptly act to deliver on Govt Work Report pledges
All key tasks laid out in the Government Work Report must be effectively implemented to sustain steady economic and social development, the State Council's executive meeting, chaired by Premier Li Keqiang, urged on Monday.
The meeting underlined the imperative need to keep abreast of shifts in global economic trends and their implications for China. It called for a sound grasp of the dynamics in domestic economic activity, year-on-year and month-on-month, and deep analysis of new developments and new problems.
This will help in making informed anticipatory adjustments to the policies introduced, and is key to bolstering employment and keeping prices stable, as well as anchoring market expectations.
"The first two months saw continued economic recovery and a strengthening development momentum. That said, the recovery remains uneven as the services sector, micro and small firms and some localities still face difficulties in achieving recovery. We must act promptly to fulfill the annual development targets and tasks set out in the Government Work Report and keep major economic indicators within an appropriate range," Li said.
"An appropriate range is about employment growth, income growth, environmental improvement and price stability, irrespective of the speeds of development on these fronts being a bit faster or slower," Li said.
It was emphasized at the meeting that the tax and fee cuts for micro and small enterprises, especially the new structural tax cuts, must be thoroughly implemented. The policy on raising tax deductions on the research and development expenses of manufacturing firms will be enforced as soon as possible, and the settlement period shortened, so that businesses stand to benefit within this year.
The meeting urged keeping the macro leverage ratio generally stable and lowering the government leverage ratio. Financial institutions will be encouraged to promptly introduce specific measures to make financing easier and more affordable for micro and small enterprises.
Funding for central government budgetary investments, transfer payments and local government special-purpose bonds will be delivered and utilized in a timely fashion, and support to areas of weakness such as compulsory education and basic medical care will be improved. Policies will be introduced to support training and on-the-job higher education for teachers in counties and townships.
"The macro fiscal, monetary and employment policies must be promptly implemented. The expanded, directly allocated fiscal funds must be delivered to prefecture-and county-level governments as soon as possible with a focus on supporting employment, people's essential needs and market entities. Governments at all levels will continue to live on a tight budget to ensure the smooth functioning of primary-level governments," Li said.