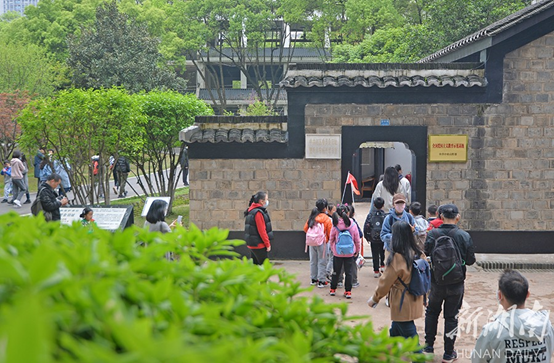 Citizens and tourists visited the former site of the CPC Hunan Area Committee and the former residence of Mao Zedong and Yang Kaihui on April 4, or Qingming Festival.
People from all walks of life came to the red or revolutionary tourist attractions to pay tribute to the revolutionary martyrs and learn about revolutionary traditions in a bid to carry forward red spirit and gather mental strength. (Photo/Li Jian, Hunan Daily)
This article is from Hunan Provincial Government www.enghunan.gov.cn.
Translator: Xiao Juan
Chinese source: hunantoday.cn