A micro-Changsha art exhibition kicked off at the Changsha IFS on April 2. It was co-sponsored by  the Postal Savings Bank of China (PSBC) Hunan Branch, Wenheyou and many other agencies. In a cyberpunk-styled exhibition area, it displays miniature replicas of Changsha old streets, bars, the Changsha Show, the Aiwan Pavilion, and the Super Wenheyou Restaurant.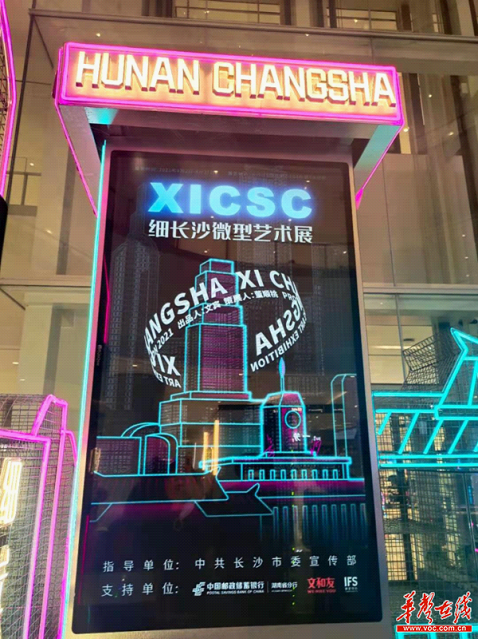 The micro-Changsha art exhibition. (Photo/Yang Yiyuan)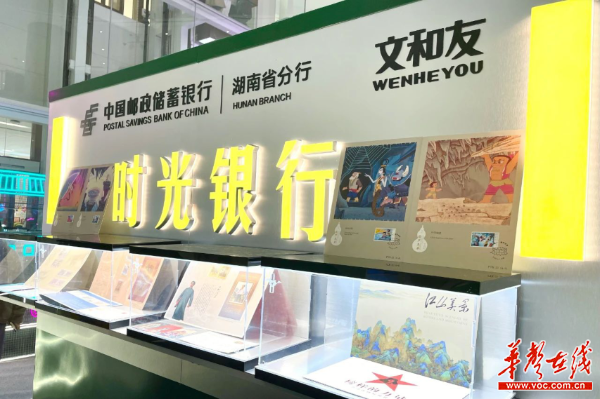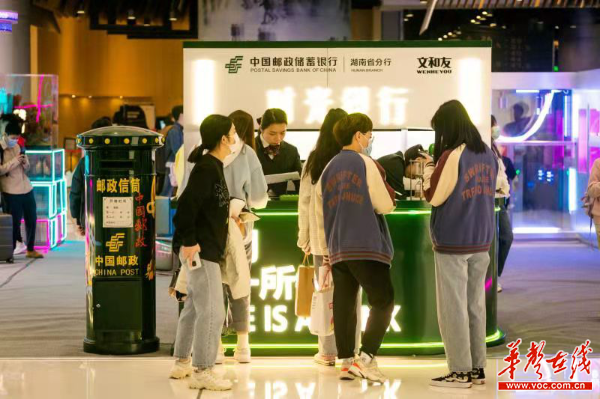 The time bank counter. (Photo/Yang Yiyuan)
Inside the exhibition area was a time bank counter, where visitors can get a wishing cheque. They can write down their wishes on the cheque, and then put it into a retro styled green post box just next to the counter.
Visitors can also have "conversations" with themselves in different time periods through the time bank's ITM machine at the exhibition area. They can take photos near a time wall on the right side of the ITM machine. The postcards printed by the ITM machine can be exchanged for corresponding gifts.
The exhibition lasts from April 2 to 27. Its opening hours are from 10:00 to 22:00. The location is at the atrium on the LG2 floor of the Changsha IFS.
Source: en.changsha.gov.cn