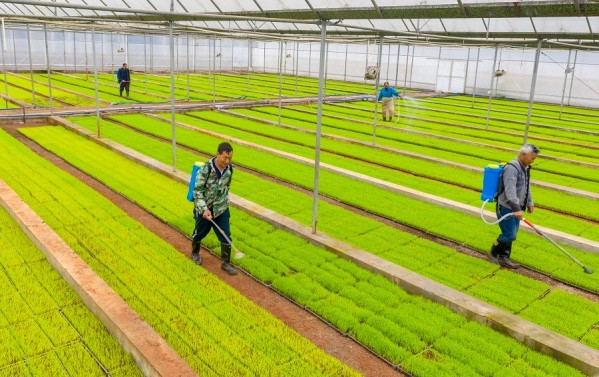 On April 6, farmers were attending to the seedlings in a centralized seedling cultivation greenhouse in Dayuan Village, Zixishi Town, Dong'an County.
In order to stabilize grain production, the county government has promoted specialization, concentration, and the scale production of rice by integrating production factors such as land, technology, and labor. Each town and township has established multiple centralized seedling raising bases for early rice. The level of seedling raising has been greatly improved, and the cost of seedling raising was effectively reduced. (Photo/Yan Jie)
This article is from Hunan Provincial Government www.enghunan.gov.cn.
Translator: Yu Jiangjiang
Chinese source: hunan.gov.cn