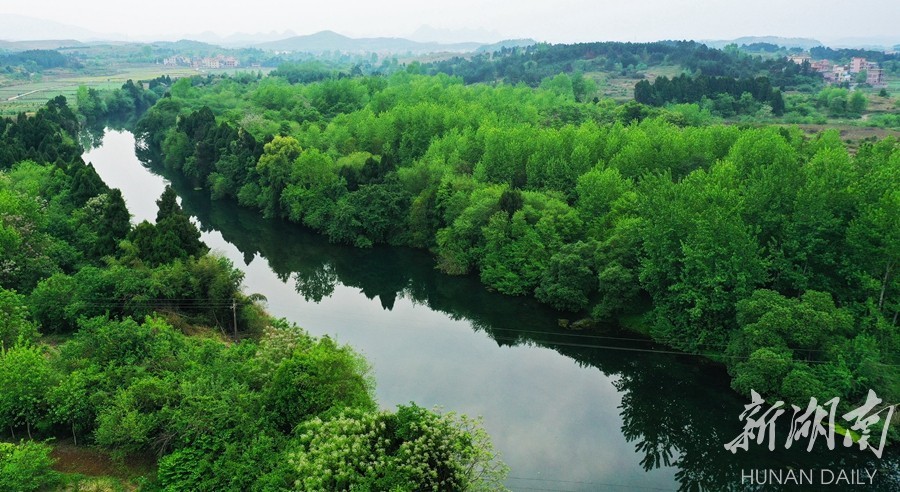 The photo, taken on April 11, shows green trees, clear water, and residential houses in the distance forming a beautiful scenery at the Chongling riverside in Dafengtou Village, Dapingtang Town, Xintian County.
In recent years, the county has been focusing on ecological environment protection and adhering to green development. These efforts help build a beautiful countryside with clear water and green riverbanks and boost rural vitalization. (Photo/Chen Zhining)
This article is from Hunan Provincial Government www.enghunan.gov.cn.
Translator: Xiao Juan
Chinese source: hunan.gov.cn