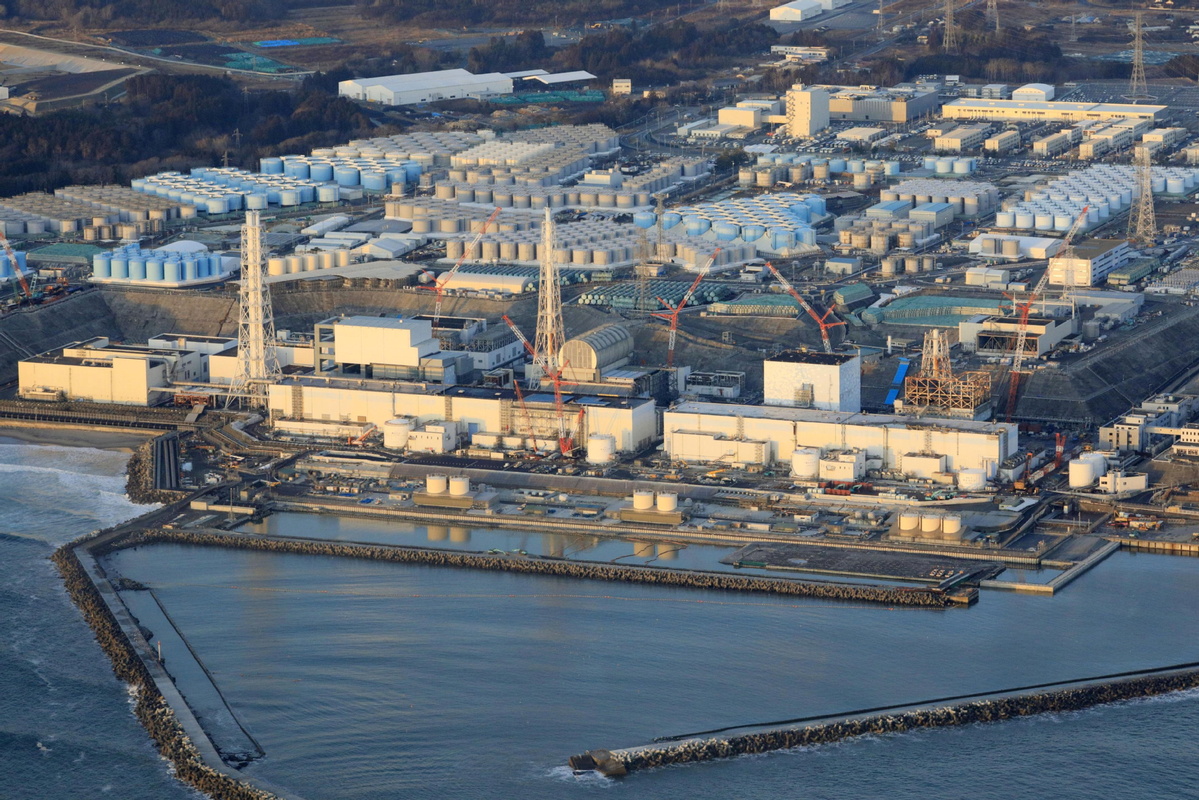 Fukushima Daiichi nuclear power plant in Okuma town, Fukushima prefecture is pictured after a strong earthquake shook northeastern Japan, Feb 14, 2021. [Photo/Agencies]
The Japanese government has totally disregarded the human rights of its own people, and the interests of neighboring countries in the Asia-Pacific region, when it announced the decision to dump over 1.23 million tons of radioactive wastewater from the Fukushima nuclear power plant in two years.
What's more, the unanimous tolerance of Western politicians and media outlets toward Japan's decision has laid bare their double standards. Their silence on this forthcoming man-made environmental disaster speaks volumes about their hypocrisy, when the lives and health of the people in the Asia-Pacific region will be severely endangered and the regional fishing industry will be dealt a deadly blow.
As the world's third-largest economy, Japan could build more tanks in Fukushima to permanently store the wastewater. Instead, it has made an irresponsible and unjustified decision to contaminate the Pacific Ocean, at the cost of the health of local residents and people in the Asia-Pacific region, especially China and South Korea.
China is fully justified in opposing Japan's decision, as there are no international rules on who and how should define the standards of diluted wastewater before discharging it into the sea.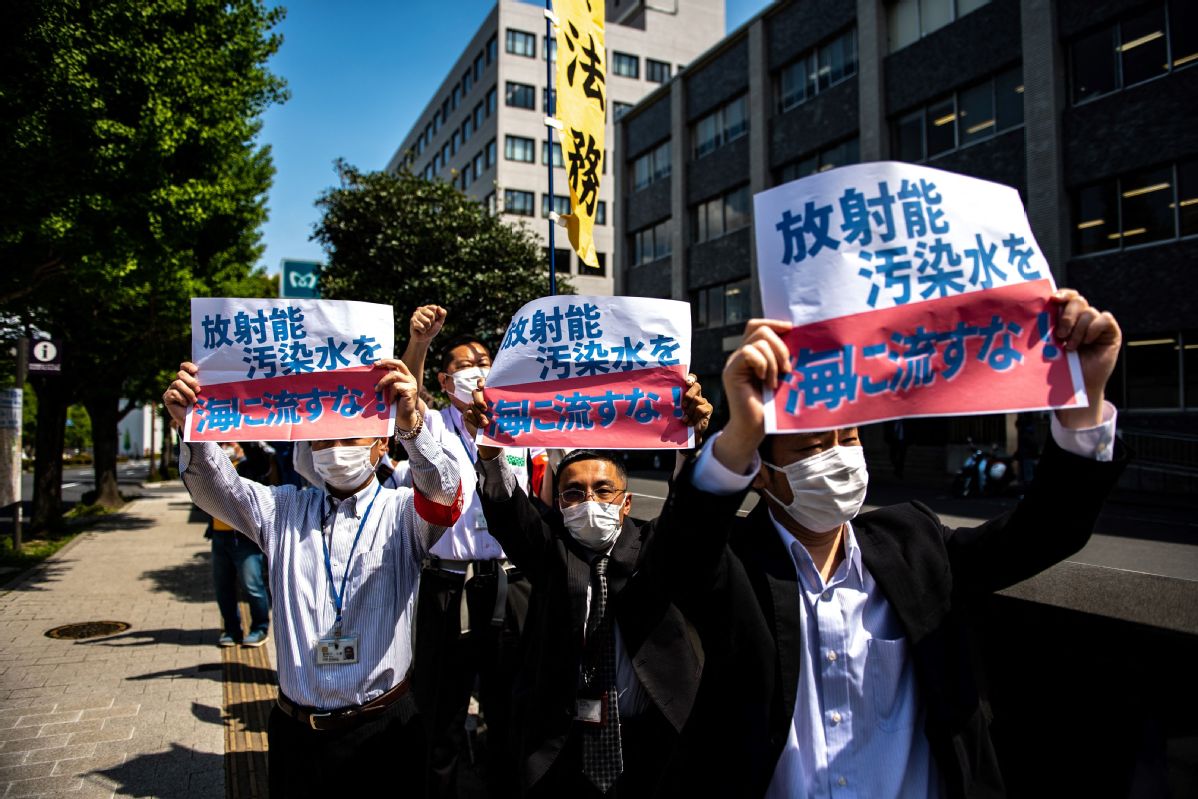 Activists protest against the Japanese government's plan to discharge treated water from the stricken Fukushima nuclear plant into the sea, outside the prime minister's office in Tokyo on Monday.PHILIP FONG/AFP
As a signatory to the United Nations Convention on the Law of the Sea, Japan is obliged to protect its marine environment. According to the convention, signatory countries should not, directly or indirectly, dump substances into seas and oceans that could harm or likely damage the ocean's bio-system.
Therefore, Japan's unilateral dumping decision defies international law and displays its indifference to basic ethics as a major country.
The earthquake and tsunami that battered the Fukushima Daiichi nuclear power plant on March 11, 2011, triggered meltdowns in three of its six reactors, which left clutters of intensely radioactive fuel loose in the reactor buildings. But Japan should do more to rebuild the quake-hit area, help local residents and scientifically store and process the nuclear waste, rather than rubbing salt in the wounds of local people.
Its dumping decision is nothing but a slow-motion man-made disaster.
The contrast could not be more clear than in early spring, when northern China was hit by sandstorms. Many Western politicians and media outlets were quick to point fingers at China's environmental records. In sharp contrast to Japan's attitude, China has been ready to fight sandstorms with Mongolia, as environmental issues have no borders.
Now, those same politicians and media outlets' tolerance of Japan's truly man-made environmental crisis proves how biased they are. If they truly care about human rights, it's time for them to stand up to safeguard the lives and health of people in the Asia-Pacific by strongly opposing Japan's decision.
The author is a writer with China Daily.
If you have a specific expertise and would like to contribute to China Daily, please contact us at opinion@chinadaily.com.cn, and comment@chinadaily.com.cn.