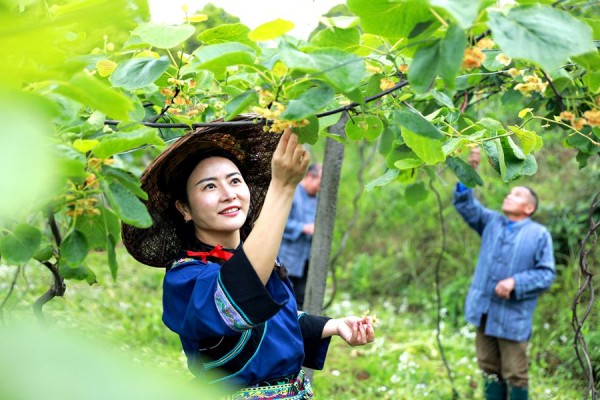 The photo above, taken on April 12, shows the fruit farmers doing artificial pollination on kiwifruit flowers at the kiwifruit base in Xiafeiyun Orchard, Buyun Village, Longjiabao Township, Mayang Miao Autonomous County.
Recently, more than 50,000 mu (3,333 ha.) of kiwifruit in the county entered the blooming period, and fruit farmers were busy hand-pollinating the kiwifruit flowers. (Photo/Teng Shuming)
This article is from Hunan Provincial Government www.enghunan.gov.cn.
Translator: Yu Jiangjiang
Chinese source: hunan.gov.cn