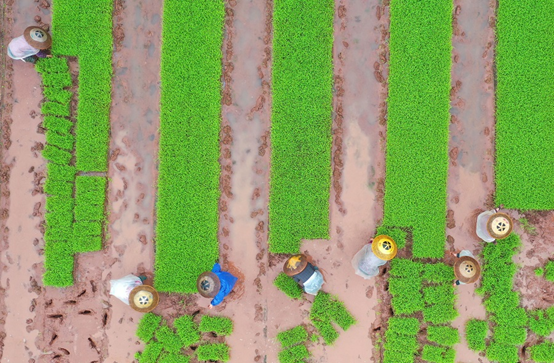 On April 14, the villagers were busy transplanting seedlings in the fields in Baijia Village, Baihe Neighborhood, Qidong County.
Farmers here kicked off their early rice planting season. Villagers bent over to transplant rice seedlings in the fields, presenting a busy farming scene. (Photo/Cao Zhengping, Fu Jiaolong)
This article is from Hunan Provincial Government www.enghunan.gov.cn.
Translator: Yu Jiangjiang
Chinese source: hunan.gov.cn