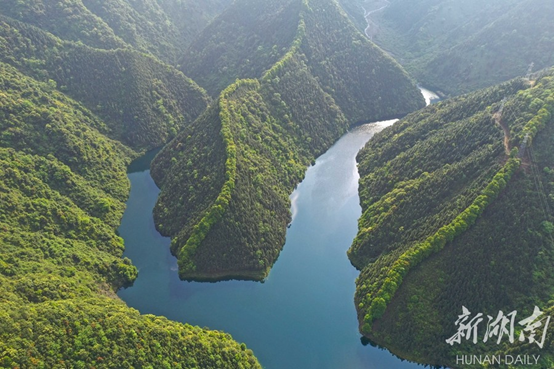 On April 22, the blue sky reflected in the pristine water of Yingleyuan Reservoir, Qingtang Town, Daoxian County, presenting a picturesque scenery.
In recent years, the county government has stayed true to the principle that lucid waters and lush mountains are invaluable assets. It strengthened water resources protection, implemented the river chief system, and significantly improved the water ecological environment. (Photo/Huang Heqing, Jiang Keqing)
This article is from Hunan Provincial Government www.enghunan.gov.cn.
Translator: Yu Jiangjiang
Chinese source: hunantoday.cn