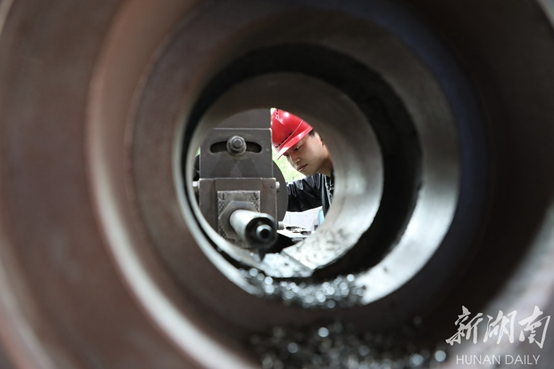 On April 25, a worker was busy fulfilling domestic and foreign orders in a workshop of Hunan Longchang Machinery Engineering Co., Ltd. in Xintian County Industrial Park.
The company obtained the intellectual property management system certification in 2019, and was awarded the golden plaque of "National Intellectual Property Advantageous Enterprise" issued by the China National Intellectual Property Administration. It currently has 23 national patents and has become a high-tech enterprise that exports and manufactures large-scale mining and environmental protection equipment. (Photo/Zhong Weifeng)
In recent years, the county government has continuously raised corporate intellectual property protection awareness through relevant activities, encouraging enterprises to continue to innovate and enhance their market competitiveness. At present, the county has 17 national high-tech enterprises and 3,720 valid trademarks. In the first quarter of this year, there were 44 patents applied for and granted, including5 invention patents.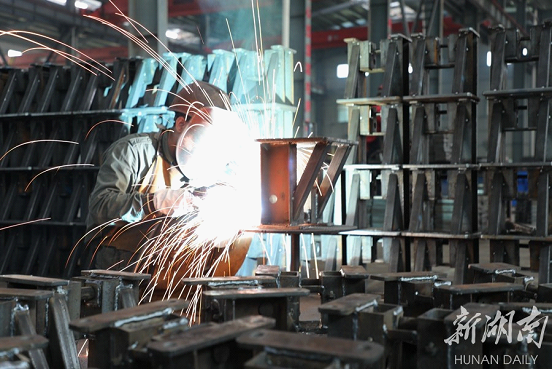 This article is from Hunan Provincial Government www.enghunan.gov.cn.
Translator: Yu Jiangjiang
Chinese source: hunantoday.cn