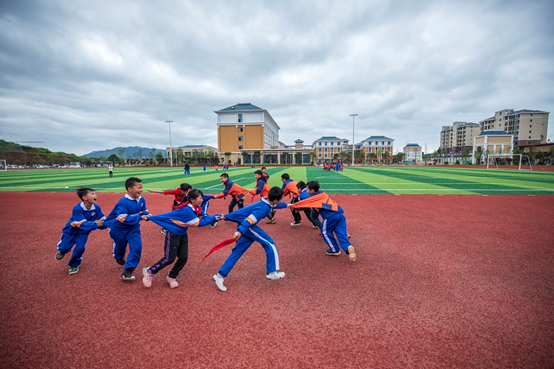 On April 25, pupils had fun on the brand new athletic field at the newly-built Second Jinjiang Primary School in Mayang Miao Autonomous County.
In recent years, the county government has invested 650 million yuan to build the Second Jinjiang Elementary School, Jinjiang Middle School, and the No.1 Furong School. It has initiated the basic education projects construction such as the No. 2 Furong School, and has implemented quality improvement projects for 48 "two types" of schools, i.e. the rural small-scale schools and the township boarding schools, in the county. This facilitats the improvement of rural education environment. (Photo/Teng Shuming)
This article is from Hunan Provincial Government www.enghunan.gov.cn.
Translator: Yu Jiangjiang
Chinese source: hunan.gov.cn