Editor's note: This year marks the centenary of the Communist Party of China. To learn more about the history of the ruling party of China, we will publish a series of inspiring stories shared by President Xi Jinping, who is also general secretary of the CPC Central Committee. Here's the fourth story, about half a quilt.
Half a quilt highlights CPC's close bond with the people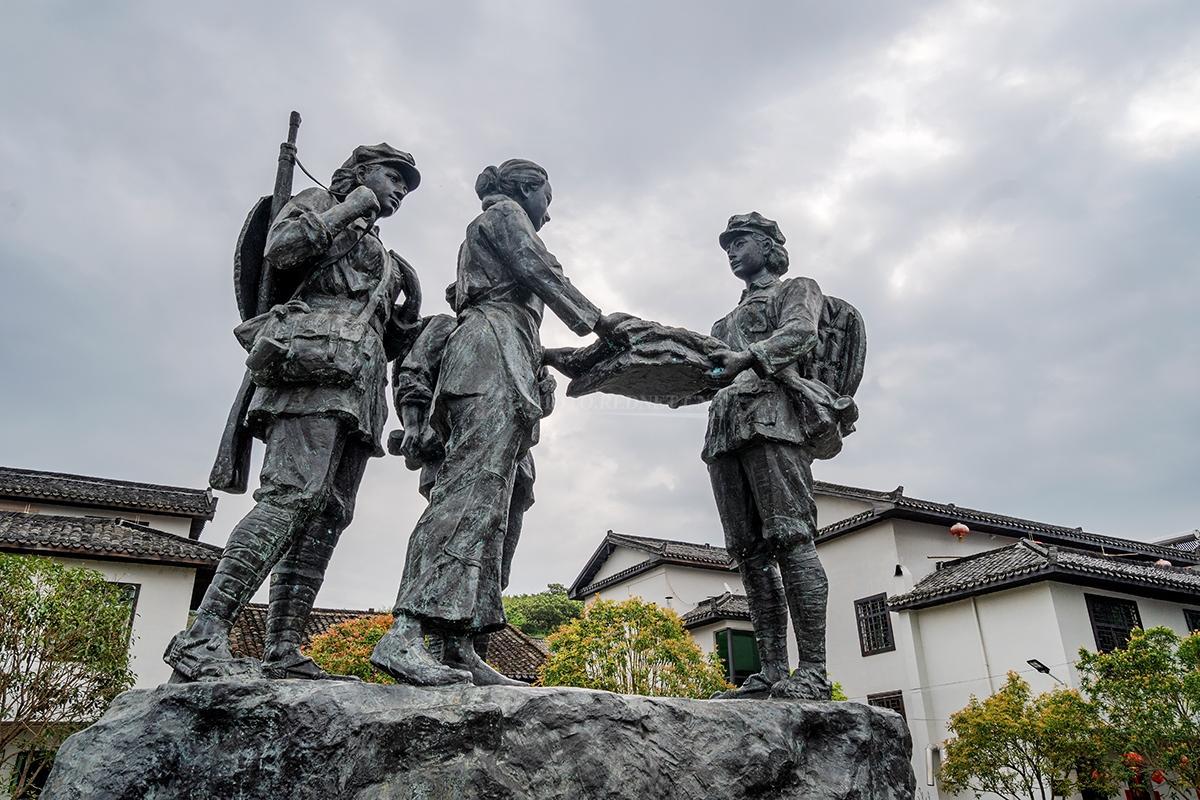 A statue tells the story of Half a Quilt. [Photo/Xinhua]
Xi mentioned the story of Half a Quilt during the speech at a ceremony commemorating the 80th anniversary of the victory of the Long March on Oct 21, 2016.
In November 1934, three female soldiers during the Long March of the Red Army sought shelter in the home of an impoverished villager named Xu Jiexiu at Shazhou village of Rucheng county, Hunan province. Upon their departure, they cut their only quilt in two, leaving half with Xu in a gesture of kindness.
Xi said the Long March succeeded because the CPC and Red Army stood together with the people, maintained a close bond with the people, and shared the same destiny as the people.
Source: China Daily