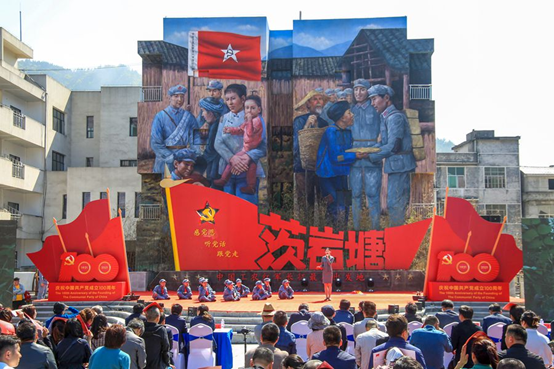 On May 8, the contestants talked about Party history at Longquan Square, Ciyantang Town, Longshan County.
Longshan County is an old revolutionary base area and a land where there exists glorious revolutionary tradition. Ciyantang Town is the last departure site of the Long March of the Chinese Workers' and Peasants' Red Army. During the event, the participants closely followed the theme, centered on the major events in the Party history in Longshan, eulogized the glorious history of the Party, and expressed their love for the Party. (Photo/Zeng Xianghui)
This article is from Hunan Provincial Government www.enghunan.gov.cn.
Translator: Yu Jiangjiang
Chinese source: hunan.gov.cn