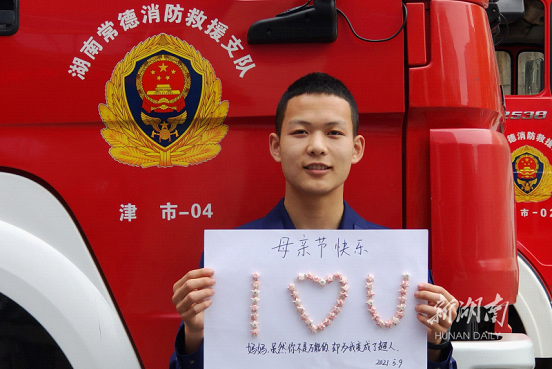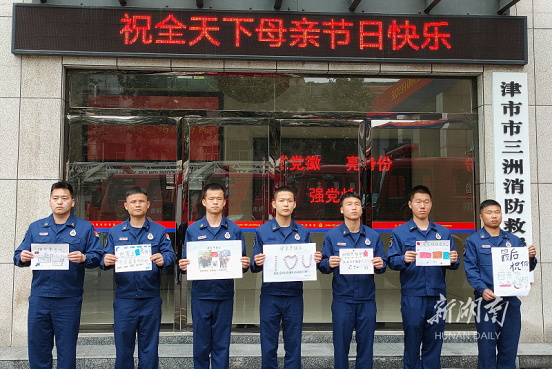 On May 9, Changde City Fire Rescue Detachment firefighters expressed their best wishes to their mothers in a variety of ways.
The firefighters showcased handmade cards with blessings such as "Mom, I love you!" and posed for photos in front of fire truck and training tower. They later sent the photos to their mothers to mark the Mother's Day. (Photo/Chen Zide)
This article is from Hunan Provincial Government www.enghunan.gov.cn.
Translator: Xiao Juan
Chinese source: hunantoday.cn