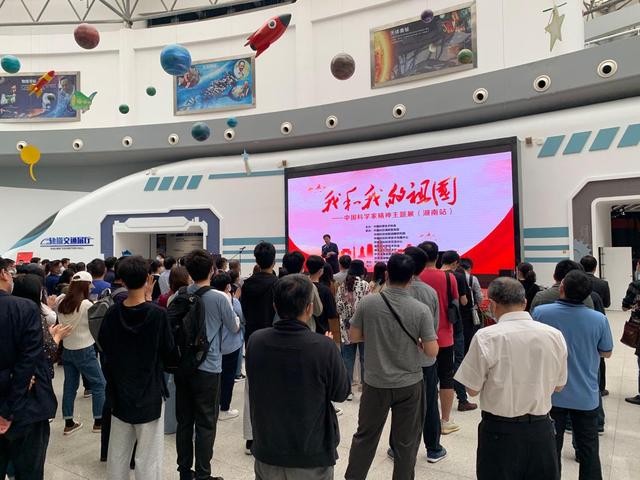 The Theme Exhibition on Chinese Scientist Spirit Hunan Stop opened at the Hunan Science and Technology Museum on May 8, 2021. It is part of the nationwide tour event under the theme of My Motherland and Me. The exhibition was hosted by the China Association for Science and Technology (CAST), and organized by CAST National Academy of Innovation Strategy, China Centre for International Science and Technology Exchange, and Hunan Association for Science and Technology.
The exhibition features Chinese scientists' spirit in the new era and senior scientists' academic achievements, to showcase scientific and technological workers' dedication, practicality, creativity, and cooperation in cultivating talent.
The exhibition has four parts to present:
--patriotism and dedication of returned scientists and those figures who contributed to the "two bombs and one satellite" project at the beginning of the founding of New China;
--creativity and practicality of scientific and technological workers in scientific research;
--team spirit and talent training efforts of scientists; and,
--role models of the times, senior scientists' academic results, and the most charming scientific and technological workers.
Many manuscripts, letters, and photos are on display. The exhibition will last till May 22.
Tips:
Opening hours: 9:00-16:00 Wednesday – Sunday (closed on Mondays and Tuesdays)
Address: No. 9, Shangmuchong West Road, Tianxin District, Changsha City
Service hotline: 0731-89808523
Chinese source: hunan.gov.cn
Photo source: hunantoday.cn