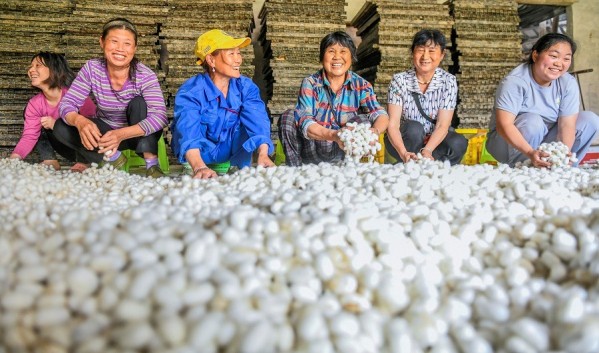 On May 10, farmers were busy sorting out silkworm cocoons in Yingshan Silkworm Breeding Cooperative in Jiangjialing Village, Xianzijiao Town, Daoxian County.
In recent years, the village has developed sericulture and other characteristic planting, breeding, and processing industries. It has planted 70 mu (4.67 ha.) of mulberry trees, and built 6 large sericulture houses covering 1,200 square meters. This led local farmers to find jobs near home and increase income. (Photo/Jiang Keqing, Liu Jian)
This article is from Hunan Provincial Government www.enghunan.gov.cn.
Translator: Yu Jiangjiang
Chinese source: hunan.gov.cn