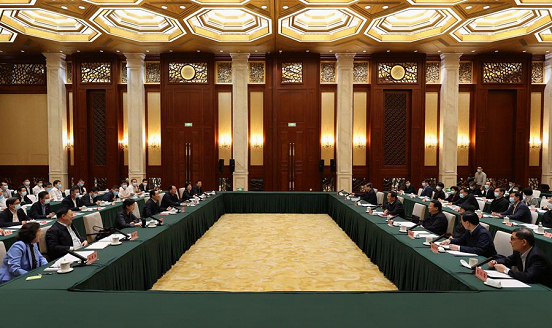 The Hunan Provincial Party and Government Delegation was on an inspection and study tour in Shanghai on May 7 and 8, 2021. On the afternoon of May 7, the Shanghai-Hunan Cooperation and Development Exchange Symposium was held in Shanghai. Li Qiang, CPC Shanghai Municipal Committee secretary, and Xu Dazhe, CPC Hunan Provincial Committee secretary and Hunan Provincial People's Congress Standing Committee director, attended and delivered speeches. Mao Weiming, CPC Hunan Provincial Committee deputy secretary and Hunan governor, and Gong Zheng, CPC Shanghai Municipal Committee deputy secretary and Shanghai mayor, respectively introduced the economic and social development of the two places. Li Weiwei, CPPCC Hunan Provincial Committee chairwoman, and Dong Yunhu, CPPCC Shanghai Municipal Committee chairman, attended.
Hunan provincial leaders Xie Jianhui, Zhang Jianfei, Wu Guiying, Liu Lianyu, and Chen Fei; and Shanghai municipal leaders Yu Shaoliang, Weng Zuliang, Zhuge Yujie, Xu Zezhou, and Peng Chenlei, participated in the inspection tour or attended the symposium.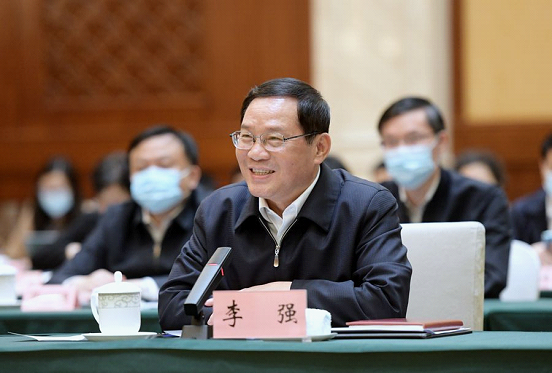 Shanghai Secretary Li Qiang made a speech.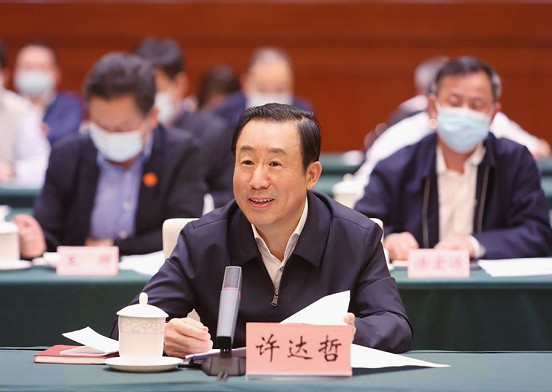 Hunan Secretary Xu Dazhe gave a speech.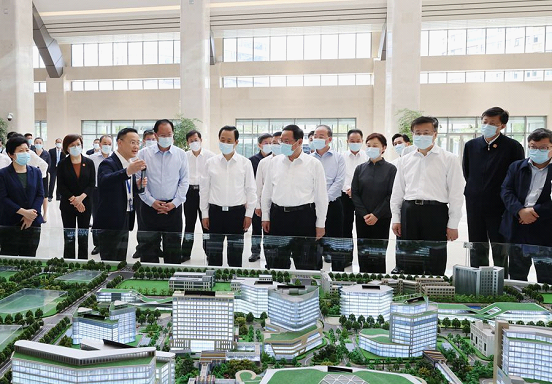 Li Qiang, Xu Dazhe, Mao Weiming, and others visited the Hongqiao International Medical Center.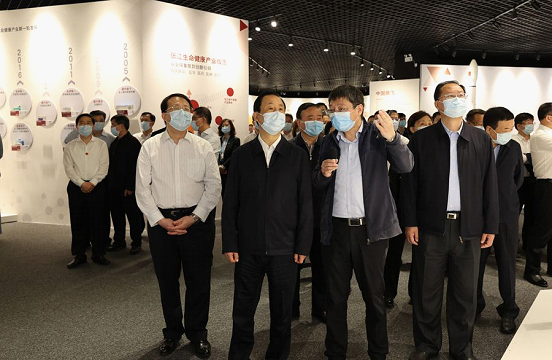 Xu Dazhe, Mao Weiming, Gong Zheng, and others visited the comprehensive exhibition hall of Zhangjiang ScienceCenter.
During their stay in Shanghai, the Hunan delegation climbed up the AI Tower located in the West Bund and overlooked the Xuhui Riverside, to learn about urban planning and construction and layout and development of industries such as artificial intelligence, media, finance, and art. They were told about the big changes of the shoreline of the Huangpu River. The once "industrial rust belt" has been transited to the "life and industrial show belt". At the Shanghai Pilot Free Trade Zone (FTZ) Enterprise Service Center, the delegation listened to various briefings on the construction of the FTZ, including the reform of "one industry, one license" for market access, the "one-stop market access approval", and other measures to improve service efficiency and optimize business environment.
At the Pudong New District Urban Operation Comprehensive Management Center, the delegation learned the experience and practices of using modern information technology to integrate resources, promote departmental cooperation and joint logistics and coordination, and comprehensively improve the refinement of urban governance.
Zhangjiang Science Center has gathered a number of large scientific facilities, first-class innovative universities, scientific research platforms, and internationally renowned technology companies. The delegation visited the comprehensive exhibition hall and learned about the creation of an innovative ecology and the development of high-tech industries.
The delegation went to Shanghai Big Data Center to learn about the specific measures and effects of the "One-stop Internet Service" work, as well as Shanghai's work ideas and practical experience in accelerating the digital transformation of citizens' production and life. They also came to the Hongqiao International Medical Center Imaging Diagnostic Center, to understand its planning, construction, and operation.
This article is from Hunan Provincial Government www.enghunan.gov.cn.
Translator: Yu Jiangjiang
Chinese source: hunan.gov.cn