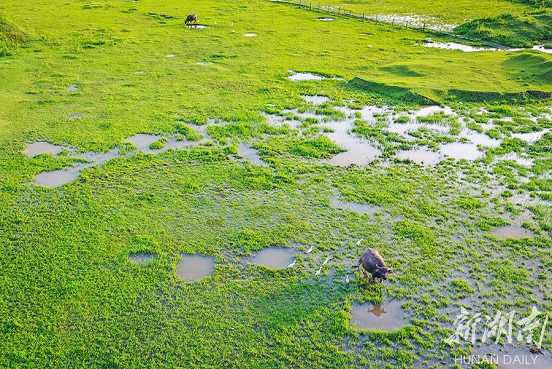 The photos were taken near the banks of the Shunshui River, Leijialing Village, Tafeng Tower, Lanshan County on May 12. They show a beautiful ecological picture: luxuriant grassland, egrets, cows, clear water and green riverbanks.
The county has thoroughly implemented President Xi Jinping's thoughts on ecological civilization and promote the conservation of mountain, river, forest, farmland, lake, and grassland ecosystems. It implemented river chief system and regular riverway patrols, built wetland parks, and set up dikes to prevent flood. These efforts effectively improve the river ecological environment of the county. (Photo/Peng Hua)
This article is from Hunan Provincial Government www.enghunan.gov.cn.
Translator: Xiao Juan
Chinese source: hunantoday.cn