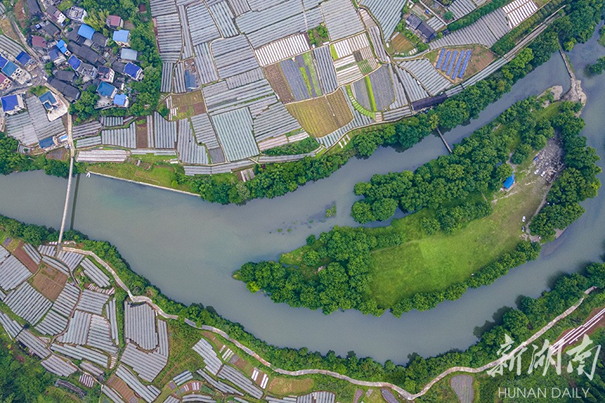 The photo, taken on May 12, shows a grape plantation at Zhangpai Village, Hexi Town, Jishou. The plastic film on grape trellis together with green hills and folk houses in the distance formed a scene of prosperous village with a booming agriculture industry.
In recent years, Jishou government has given priority to developing featured planting, such as gold tea, grapes, and autumn pears. This helps increase efficiency of agriculture, develop eco-agriculture with high added value, promote rural vitalization, and attract tourists for sightseeing tours. (Photo/Liu Zhenjun, Zhou Ke)
This article is from Hunan Provincial Government www.enghunan.gov.cn.
Translator: Pang Yuehui
Chinese source: hunantoday.cn