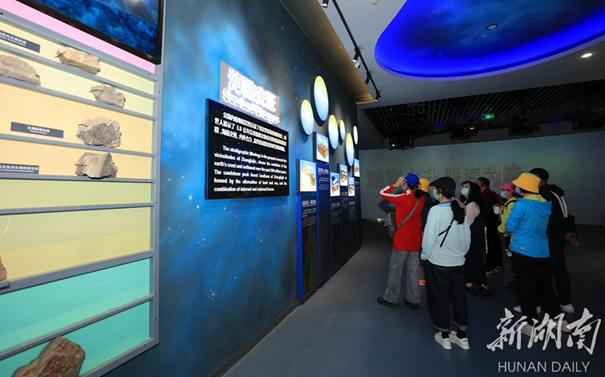 The photo, taken on May 17, shows visitors at the World Geopark Museum in Wulingyuan District, Zhangjiajie.
The 45th International Museum Day is celebrated on May 18, 2021. A number of residents and tourists visit the geopark to learn about the spectacular landforms in Zhangjiajie, a world natural heritage, and their formation and scientific and aesthetic value. (Photo/Wu Yongbing)
This article is from Hunan Provincial Government www.enghunan.gov.cn.
Translator: Pang Yuehui
Chinese source: hunantoday.cn