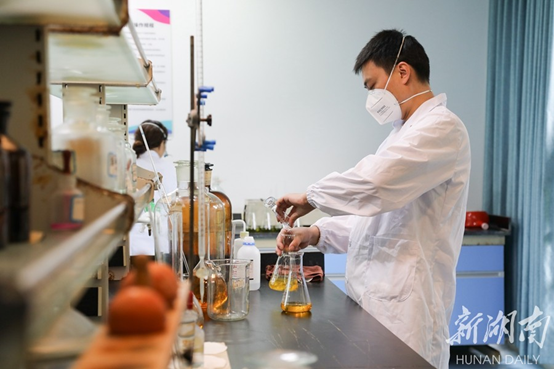 On May 16, technicians in the R&D Center of Fengda Alloy Technology Co., Ltd. in Xiangxi High-tech Industrial Development Zone were measuring the manganese content of new alloy materials.
In recent years, the zone management committee has continued to increase investment, strengthen services, and build platforms. The park's technological innovation capabilities have kept growing.
It has 8 provincial-level R&D institutions, 139 "four-up-level enterprises", and 34 high-tech enterprises. (Photo/Zhang Shujie, Xiang Yasheng)
This article is from Hunan Provincial Government www.enghunan.gov.cn.
Translator: Yu Jiangjiang
Chinese source: hunantoday.cn