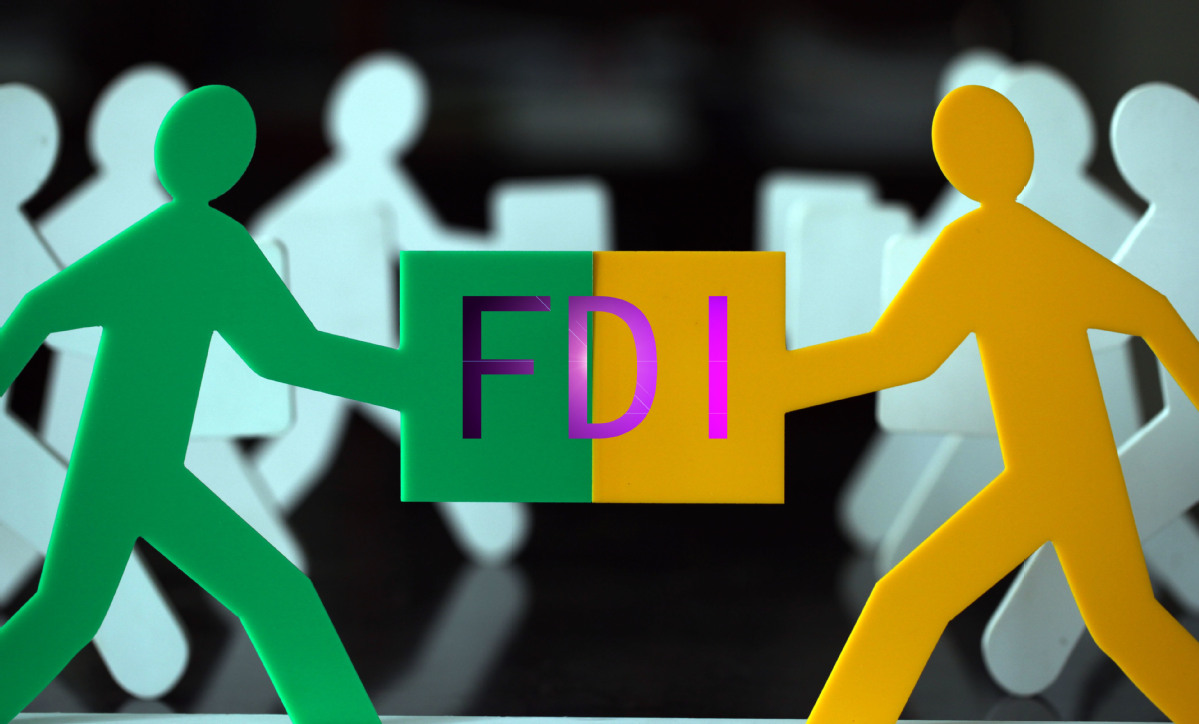 Despite the challenges brought by COVID-19 and the global economic recession, China became the world's top destination for new FDI last year. [Photo/IC]
China saw the establishment of 14,533 new enterprises between January and April, thanks to foreign investment. The year-on-year rise of 50.2 percent has helped China surpass the United States to become the top global foreign direct investment destination.
That some are now calling China a "safe haven" for global capital has much to do with China's governance, especially its handling of the novel coronavirus outbreak.
By largely controlling the pandemic within a short span of time and resuming production, and minimizing market uncertainties and risks, China has improved the business environment for foreign capital. In order to help the foreign enterprises cope, the government has also introduced various policies that has helped foreign enterprises resume production.
According to the American Chamber of Commerce in South China, more than 93 percent of 399 member enterprises surveyed said the Chinese government had helped them in overcoming problems. Despite their own governments offering them subsidies to remain in their countries, the enterprises voted with their feet and moved to China.
By expanding opening-up and constantly improving the business environment, China has instilled in foreign capital greater confidence in the country's market. With the outbreak of the novel coronavirus pandemic, protectionism and unilateralism has increased in many countries. China, however, continues to expand the pace and extent of opening-up and has adhered to higher-quality development and higher-level opening-up, promoting economic globalization and injecting new vitality into the global economy.
By improving government services, China has created incomparable advantages for foreign capital. Twenty-one free trade pilot zones have been pioneering new regulation modes and removing bottlenecks for the development of foreign ventures, which make the Chinese market more attractive. The World Bank's 2020 Business Environment Report shows China ranks 31st among 190 economies, and is one of the 10 economies that has made exceptional improvements in business environment for two successive years.
In one word, the increase in China's FDI shows the world's trust in its economy, as well as its capability to help the world pull out of recession.