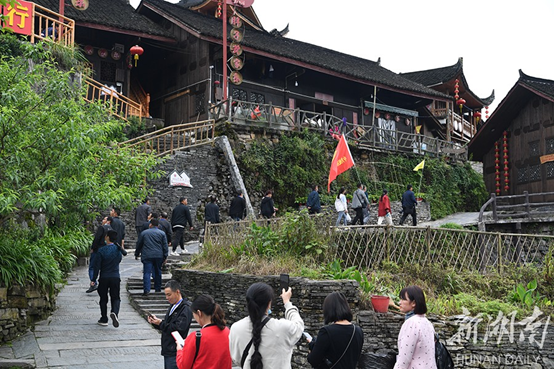 On May 18, many tourists visited Shibadong Village, Shuanglong Town, Huayuan County. Shibadong Village. It is the place where President Xi Jinping first proposed the concept of targeted poverty alleviation.
It has undergone earth-shaking changes now. The beautiful and charming outlook of the village and gratifying achievements made on targeted poverty alleviation here have attracted more and more tourists.
Up till now, the village has received 150,000 tourist visits this year. (Photo/Tian Chao and Huang Tingting, Hunan Daily)
This article is from Hunan Provincial Government www.enghunan.gov.cn.
Translator: Yu Jiangjiang
Chinese source: hunantoday.cn