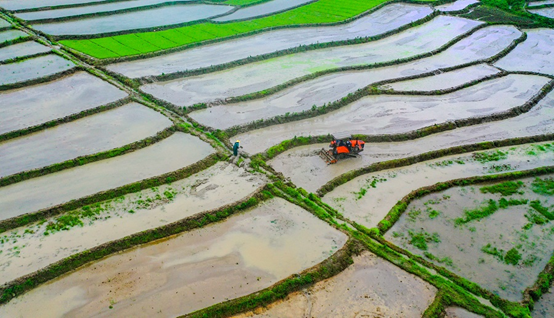 The photo, taken on May 20, shows a farmer driving agricultural machinery in the paddy rice fields at Shuangfeng Village, Miaoqian Town, Changning City. Traditional Chinese solar term Xiaoman (grain buds) falls on May 21 this year, which means seeds from grain are becoming full. The local farmers are busy with farm work around the solar term. (Photo/Tang Yongjun, Zhou Xiu Yuchun)
In recent years, the city has intensified the publicity and implementation of policies to benefit farmers, to inspire the farmers' enthusiasm and increase agricultural efficiency and farmers' income.
This article is from Hunan Provincial Government www.enghunan.gov.cn.
Translator: Xiao Juan
Chinese source: hunan.gov.cn