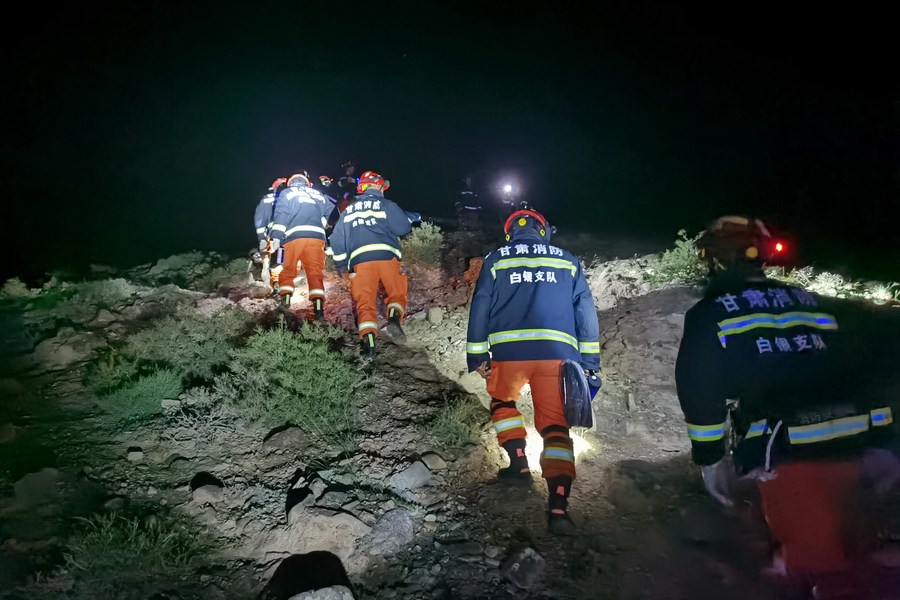 Rescuers search for missing people at the Yellow River Stone Forest tourist site in Jingtai County of Baiyin, Northwest China's Gansu province, May 23, 2021. [Photo/Xinhua]
A joint investigative team has been set up to probe the ultramarathon race in Gansu, with marathon and meteorological experts involved.
21 competitors died after the annual mountain ultramarathon in Baiyin was hit by severe weather on Saturday.