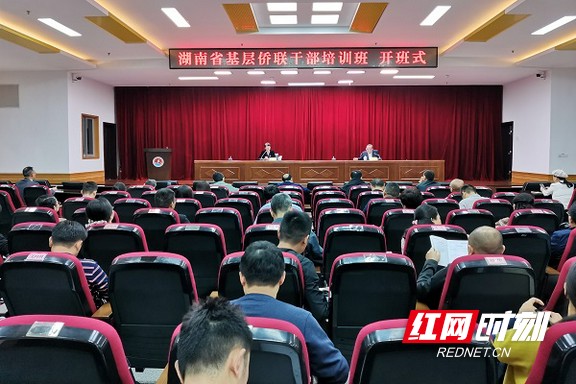 On May 25, 2021 Seminar for Grassroot FOCs and organizations opened. Huang Fang, party secretary of Hunan FOC, Ding Xuexin, deputy secretary of provincial party committee united front work department, the socialist party secretary, attended the opening ceremony. Nearly 120 cadres from all level FOCs attended the Seminar.
Huang Fang said that this training Seminar was held under the situation of further promoting the study and education of Party history. It was not only a regular class for cadre training, but also a characteristic class for promoting the construction of cadres in the provincial Federation of Overseas Chinese. All the students should improve their ideological understanding, correct their learning attitude, thoroughly study and implement the important exposition of General Secretary Xi Jinping on overseas Chinese affairs and the important speech spirit of General Secretary Xi Jinping during his investigation in Hunan, effectively enhance the "four consciousness", firm the "four confidence", and achieve the "two maintenance". We should strengthen ideological and political guidance, clarify the "what" and "how" of overseas Chinese affairs work in the future, draw wisdom and strength from it in combination with Party history study and education, and constantly promote reform and innovation in the work of the Federation of Overseas Chinese.
Ding Xuexin said that in the new era, overseas Chinese affairs should continue to strengthen and develop concerted efforts, always focus on the overall situation, give full play to the comprehensive effect of friendship, service and guidance, and unite overseas Chinese, returned overseas Chinese and their relatives to write a new chapter for realizing the great rejuvenation of the Chinese nation and promoting the building of a community with a shared future for mankind.