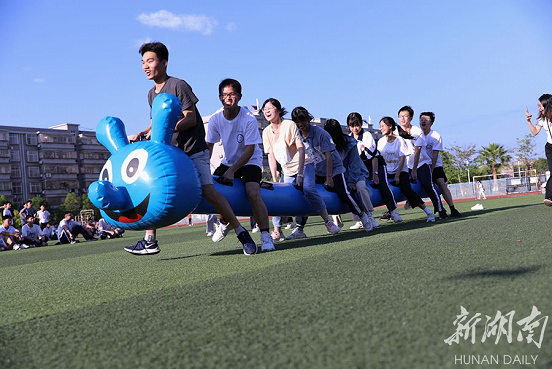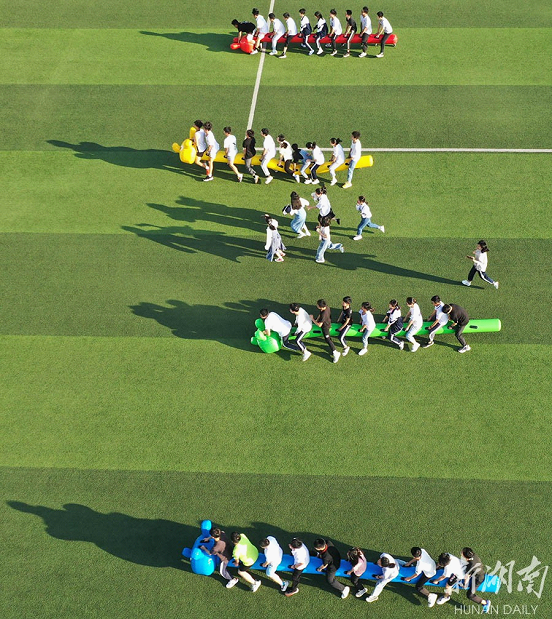 The senior high school students in Grade 3 played a game for mental health--"Being Together in the Same Boat" on May 25, 2021.
The National Mental Health Day for College and Middle School Students fell on the same day. Since the 2021 college entrance examination was approaching, Daoxian County No. 1 High School carried out happy decompression psychological games for the senior students, to help them relieve psychological pressure and to sit for the exam with a relaxed attitude. (Photo/He Hongfu, Liu Juan)
This article is from Hunan Provincial Government www.enghunan.gov.cn.
Translator: Yu Jiangjiang
Chinese source: hunantoday.cn