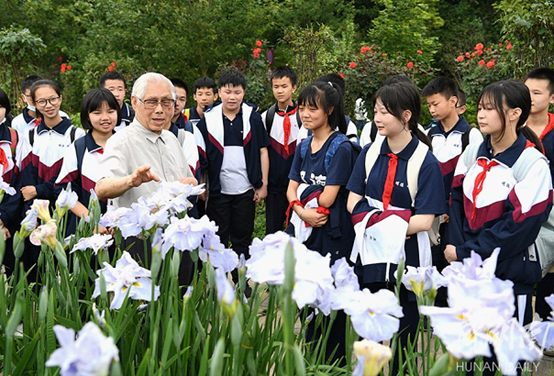 The Hunan events of the National Forestry and Grassland Administration Science and Technology Week were inaugurated at the Hunan Forest Botanical Garden on May 26, 2021. It is part of the Hunan Science and Technology Week. A series of activities themed "Science and Art – the Chinese Plants with International Influence" were launched on the site. The events will last until September 20. Activities will be organized in parks and schools to popularize scientific knowledge, call for loving and protecting plants. The photo shows a botanist explaining plant science knowledge to students on that day. (Photo/Tian Chao, Peng Wei, Hunan Daily)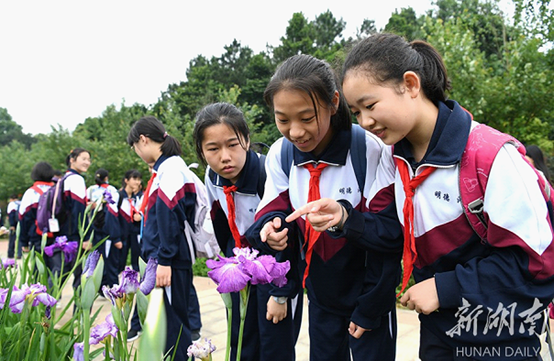 The photo, taken on May 26, show students observing iris tectorum plants.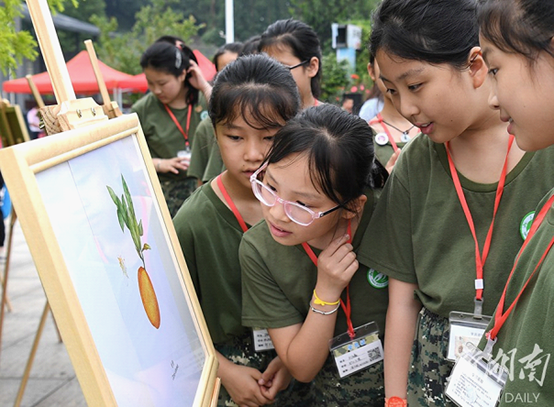 The photo, taken on May 26, shows students visiting a plant science painting exhibition.
This article is from Hunan Provincial Government www.enghunan.gov.cn.
Translator: Pang Yuehui
Chinese source: hunantoday.cn