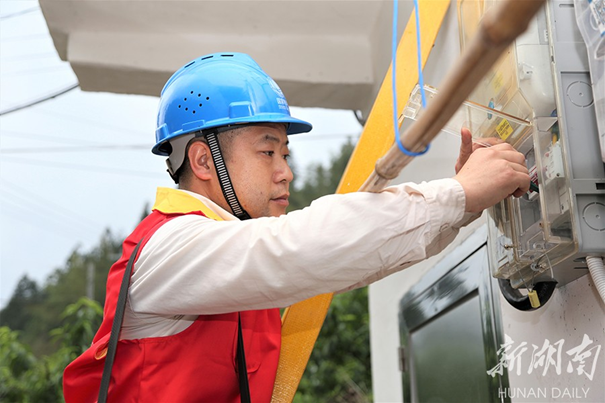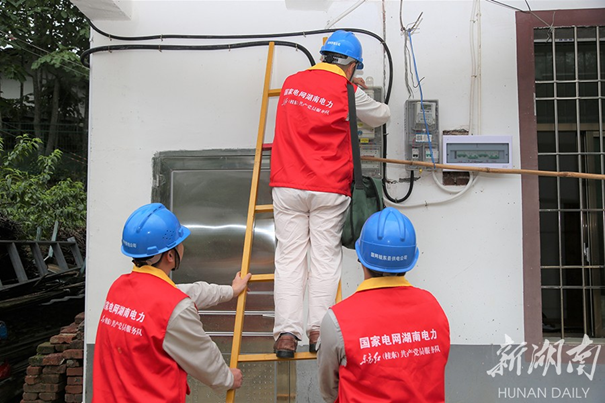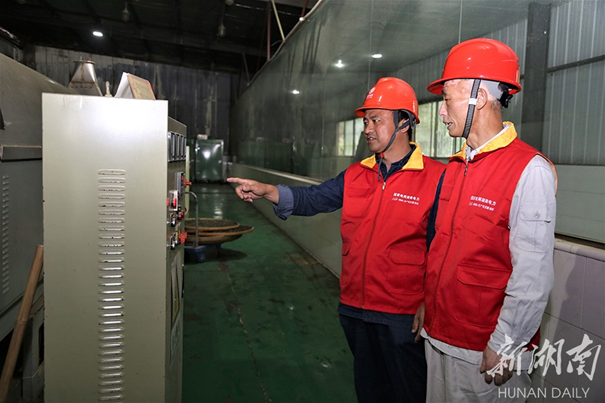 The photos, taken on May 24, show a service team of the State Grid Luoxiao Power Supply Station checking electrical circuits at Qingzhu Village, Guidong County. All of the team members are CPC members.
The team members are always there on standby to serve users in day and night, even if the weather is bad.
Since 2017, the State Grid Guidong Power Supply Company has invested 185 million CNY to renovate and upgrade power grid in impoverished villages. The problem of electricity access in more than 40,000 households in 61 impoverished villages had been solved. Power supply reliability has been boosted to 99.956%, and power supply capacity improved. (Photo/Tan Zhihan, Hunan Daily)
This article is from Hunan Provincial Government www.enghunan.gov.cn.
Translator: Pang Yuehui
Chinese source: hunantoday.cn